An Albertan snowmobiler died last week in an accident south of Blue River.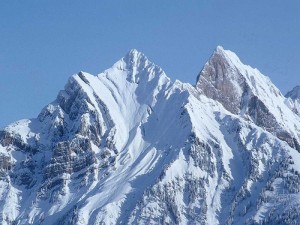 The Wells Gray Search and Rescue team was called, but the sledder, Kelvin Bell, age 50, of Hardisty Alberta, was pronounced dead at the scene.
The man was part of a group of sledders staying in Blue River. They were sledding the Salmon Lake Trail.
They were on their way down the hill back to the parking lot. The man failed a sharp corner and went off the trail over a bank and into the air. The man and his sled smashed directly into a tree.
The man's friends found him lying unconscious at the bottom of the tree. They were unable to revive him.
The search and rescue team removed his body from the mountain and it was transported to Clearwater.
RCMP say the death is not suspicious and alcohol was not a factor, though speed may have played a role. The matter is now in the hands of the coroner.
Laura Keil