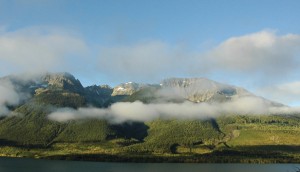 The company looking at developing a geothermal power plant south of Valemount has obtained the first geothermal permits ever granted in the Northwest Territories for another project they are working on.
The McKenzie Valley Land and Water Board granted Borealis GeoPower Inc. the first ever geothermal land use permit and water license in the NWT last week. The permits allow for the development and operation, in partner with the Acho Dene Koe First Nations, of what is likely to be the first operating geothermal power plant in Canada. The plant is to be located just outside the Hamlet of Fort Liard, NWT and has been designed to supply the remote northern community with 600kW of electricity, with the future option to use waste heat in direct use applications.
Drilling is expected to commence in the 2012/13 winter season, with power coming online by late 2013, or early 2014.
Established in 2007, Borealis GeoPower Inc. is a private Canadian corporation focused on developing high temperature geothermal energy projects. The company is working on geothermal projects in Alberta, British Columbia, the Northwest Territories, Saskatchewan and the Yukon Territory.
The company is continuing its exploration this summer south of Valemount along Kinbasket Lake where they hope to build a geothermal power plant.
The company obtained the lease on the area of interest 30km south of Valemount in Oct 2010. If constructed, it would be the first commercial geothermal plant in BC, producing up to 10 MWe of power.
If the plant is constructed, the company is interested in sharing the benefits by selling waste heat from the plant to the Village of Valemount at a discounted rate. The village could use the heat to power one or several facilities or developments, as yet undetermined. Consulting firm MMM Group will help to determine what direction the village may take, if Borealis goes through with the development.
The idea would be for the Village (or Village-run utility company) to act as a broker of the excess hot water and find a suitable company to use it for production. That company may be a greenhouse, wood dry kilns, a spa, or one of many other companies that use waste water in production.
Borealis would sell the heat at 30-50 per cent of the regular price to the Village, which could then broker the heat to a company or companies to create local jobs.
The Village of Valemount has approved a consulting firm to investigate how the village could turn waste heat from the proposed Borealis geothermal project into industry.
The Vancouver branch of MMM Group Limited will complete the Village of Vale mount DES Pre-Feasibility Study by the end of summer 2012.