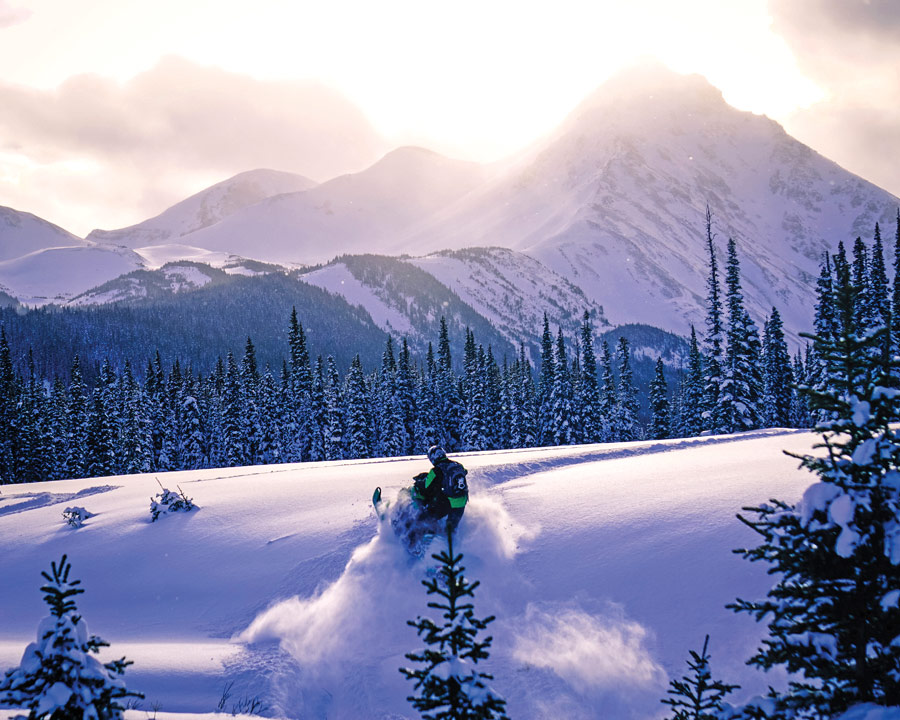 By Andru McCracken
---
For the first time ever, the North Rockies has an avalanche forecast to help backcountry users make good decisions in the winter time. For the last 5 years, the North Rockies (which starts just north of McBride and stretches north to Mackenzie and Tumbler Ridge) has led in avalanche deaths.
In other regions, a large number of avalanche professionals make observations on a regular basis, which helps Avalanche Canada develop their forecasts, but the North Rockies doesn't have the same presence of heliskiers and other backcountry snow professionals. Now three technicians, one located in McBride and two based in Prince George will work to bring Revelstoke-based forecasters information from the field to develop the forecast.
James Floyer, an avalanche forecast program supervisor with AvCan said it's a reason to celebrate.
"Producing forecasts for this region has long been a priority for us and thanks to a recent increase in federal funding, we are now able to make this happen," he said.
The forecast is published three times a week and it's based on a similar project in the South Rockies.
McBride's new resident avalanche technician is Martina Halik.
If you want a little insight into what kind of person Halik is, you can watch a film she was featured in as she journeyed with her mother from Pemberton, BC to Skagway, Alaska through the mountains, on skis in winter. The remarkable journey took the mother-daughter team six months to complete.
The movie is called This Mountain Life and available to stream from the Knowledge Network website.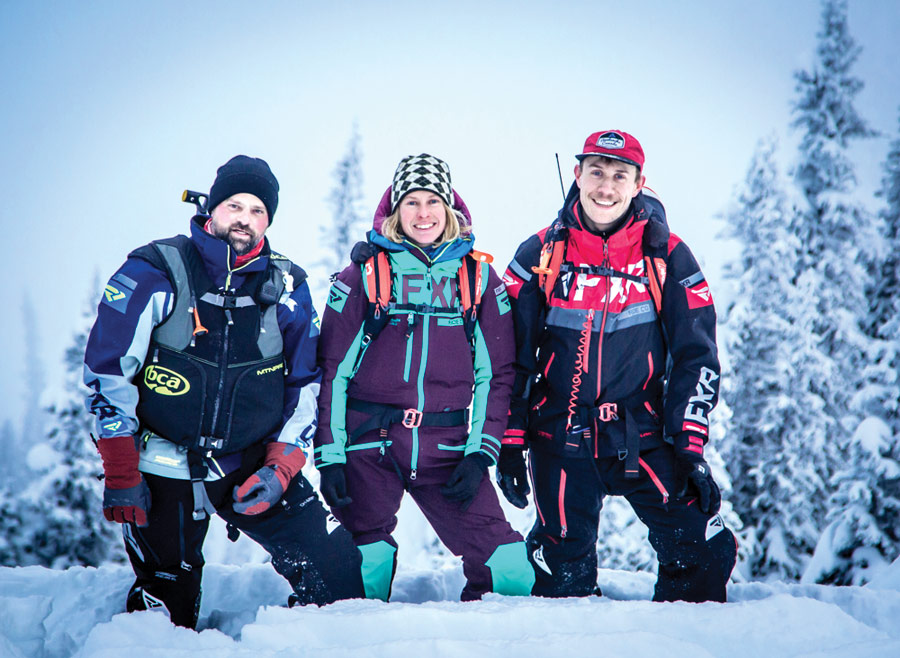 The North Rockies region is a very popular destination for snowmobilers and also sees some backcountry skiing.
Over the past five winters, nine people have died in avalanches in the North Rockies region—16% of all avalanche fatalities in Canada during that time.
The three person field team is modeled after the South Rockies field team and collects snowpack information for forecasters in Revelstoke who post information on avalanche.ca.
"In addition to collecting snowpack data, they are able to make valuable connections with backcountry recreationists while working in the field, and showcase safe backcountry travel habits through social media," said Floyer.
Halik's Approach
Halik comes fresh out of Fernie where she spent time doing similar work in the South Rockies.
"The first piece we tell people is to have the right equipment, a transceiver, probe and a shovel and a two-day avalanche skills training course," she said.
She said taking the course helps people interpret the bulletin.
She said some people use the bulletin in a very simple way, almost like a traffic signal, red meaning 'don't go into avalanche terrain.'
"That's not necessarily what the bulletin is recommending. It can lead to people more safely exploring the backcountry and not unknowingly putting themselves at risk. Hopefully it will help people make more informed decisions."
Halik said when they go into recreational areas they try to talk to as many people as they can.
Halik said they have a lot of terrain to assess, so her team is also hoping to encourage riders to make observations and take photos of the snow conditions and any avalanches and submit them to the website.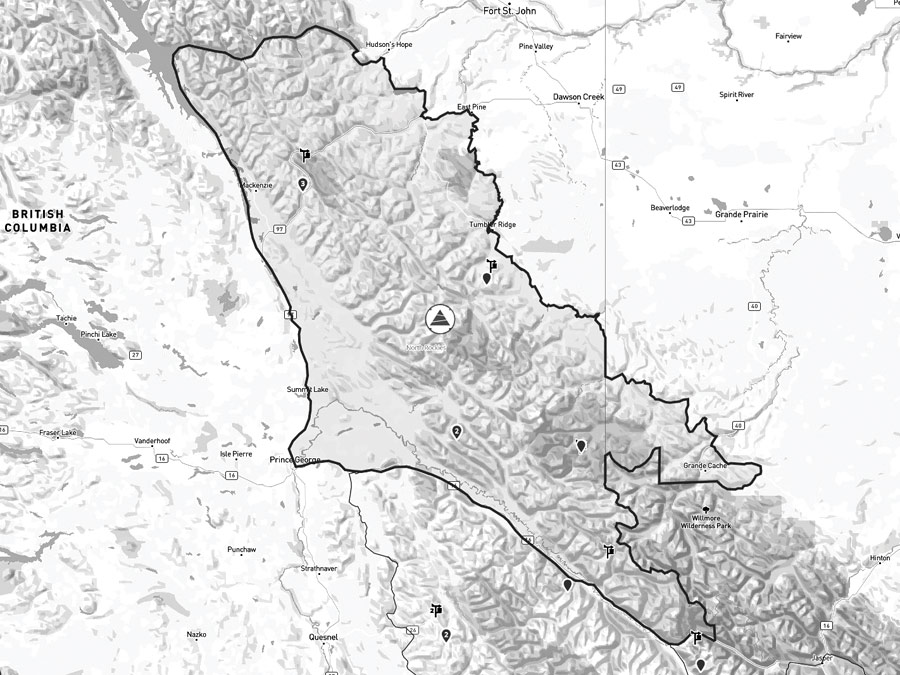 "You don't have to use the professional language; a picture can say a thousand words, just share what you saw. This is super useful for forecasters."
The forecasters will also have the benefit of data from three remote weather stations that keep track of snowfall, wind and temperatures.
Halik is pleased to be in McBride.
"I really wanted to come up here," she said. "I had come up here a couple years before prior to the field team, putting together the conditions reports, sending it to forecasters."
"I came up on a field trip and I just fell in love with the place, especially compared to the snowmobiling in Fernie."
Halik is both a snowmobiler and a skier.
"But if you give me a big powder day and the choice between skiing and sledding, I'll take the sled."
Halik said the community has been welcoming.
"I love the community. It's a really cool place. People are awesome and there is a potential to have a good impact here."
She hopes to have an impact on Valemount as well as McBride but is careful in characterizing her work.
"We're not in any way avalanche police. We're not trying to tell people what to do or what not to do, just give them as much information as we can to help them make their decisions," she said.
Rod Whelpton is a snowmobiler and a Search and Rescue manager based in McBride and he believes having the North Rockies forecast is great.
"I think she is a fantastic promoter for all the sports in the valley," said Whelpton. "[The forecast] is going to be more accurate."
Whelpton said the forecast will help people continue to get into the mountains, while avoiding tricky and dangerous terrain.
"This is good for McBride and Valemount," he said.
Valemount and Area Recreational Development Association's manager Curtis Pawliuk applauded the news.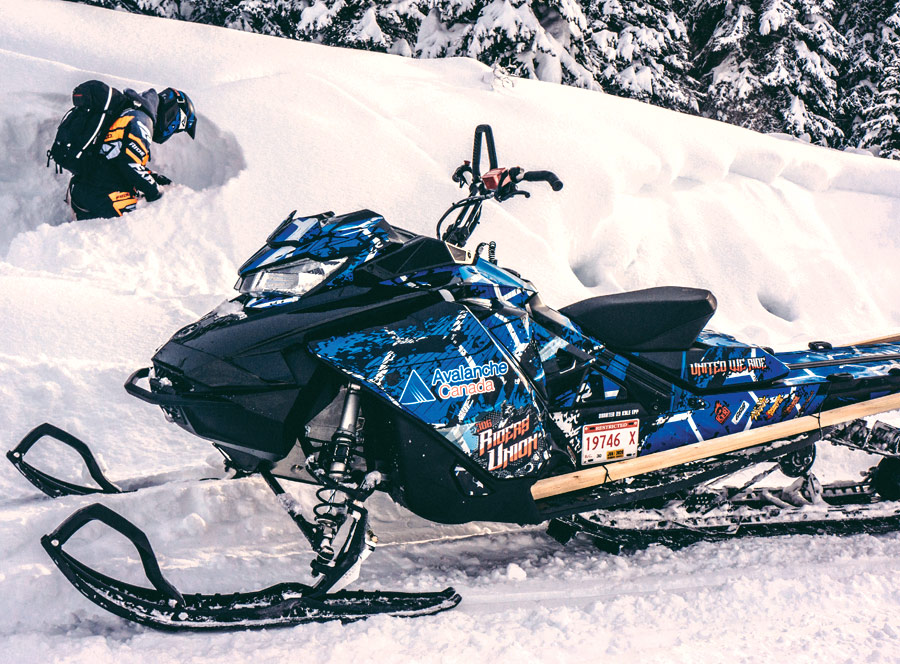 "I think it's amazing to see investment in the North. That region does not have the amount of industry in the backcountry that other current bulletin regions do, which really limits information sharing, so feet on the ground gathering real-time data is crucial," he said. "They have a big job to do as the region is very large."