By Laura Keil
---
BC Hydro is hard at work installing e-charging stations across BC including in Valemount, McBride, Mt Robson and Slim Creek.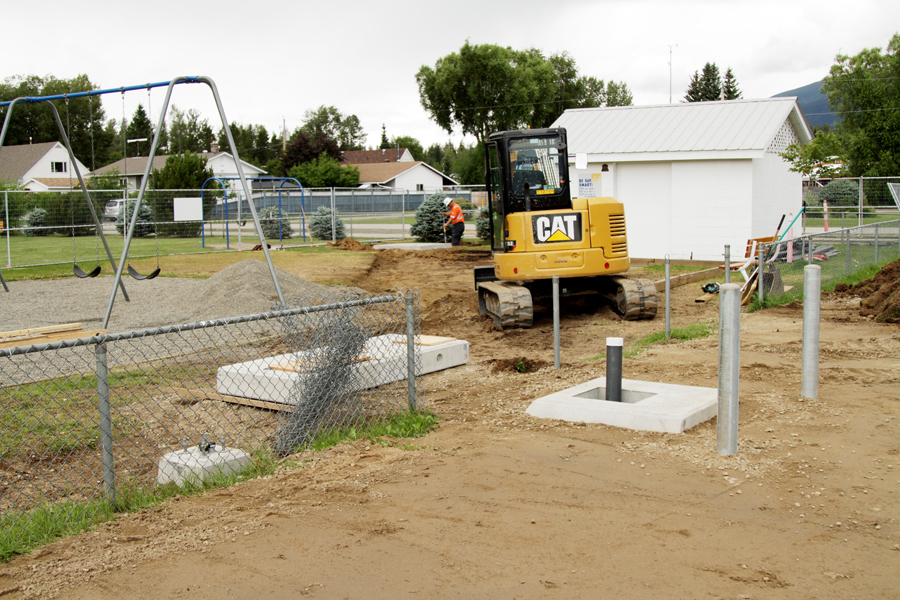 BC Hydro spokesperson Bob Gammer said they are aiming to install an EV Level 3 charge station (fast charging) at least every 80km on all major routes.
He notes most new electric vehicles have a range of 200-300km but older ones have less.
"We want to make sure the network is built up so you can hop from one station to the next and make it."
This week, BC Hydro workers finished the majority of work on the Valemount station and will begin next week on the station in McBride. The Valemount station is located on Dogwood next to Centennial Park, near the washrooms and has two stalls.
BC Hydro says it will need to be commissioned before use, which will likely happen before September. Electricity will be free for the time being.
"Eventually we will have a rate that applies to all the charging stations that we run," Gammer said.
The McBride charging station will be installed in the parking lot shared by the McBride Village office and other businesses, just off Hwy 16.
Two more stations planned for this summer are at the Slim Creek rest area 130km east of Prince George and the Mt. Robson Visitor Centre.
Gammer says sites were chosen based on safety and convenience. The sites need to be easily accessible to highway traffic and well-lit day and night. He says they will partner with local governments and road maintenance companies to ensure the stalls are cleared of snow in the winter.
B.C. already has over 1,700 charging stations throughout the province.
According to current legislation, by 2040, every car sold in B.C. will be a zero-emission vehicle.
Work on Valemount's Level 3 charge station is slated to wrap up this week. Work is schedule to begin on McBride's station next week. There will be two stalls available at each station, and the cost to "fill up" with electricity will be free for the time being. / LAURA KEIL