by Goat Staff
---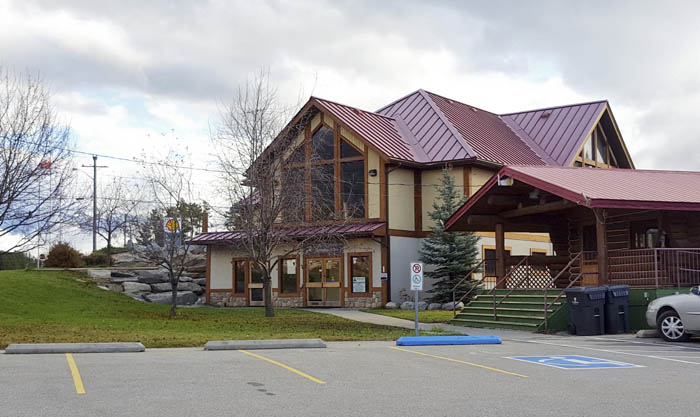 Mayor Owen Torgerson, councillors Hollie Blanchette and Sheri Gee met on January 22, 2019 for their regular council meeting. Corporate Services Clerk Carleena Shepherd and Planner Megan Vicente were the staff present.
Public Comment
Michael Peters, Station Manager for Valemount Community TV, expressed concerns about an upcoming proposal to include Internet TV as part of their package combining broadband and mobile service. Peters said that the Entertainment Society has been upgrading its equipment to provide television services through its local tax base. He was concerned about somebody outside the community coming to provide TV while having no local employees.
Proposal to combine broadband service with mobile service
Vancouver based company GuestTel / MTel made a presentation through local resident Kiba Dempsey proposing a test area in town that would offer 4G/LTE Cellular service fed by ground fibre-optic cable. All home and buildings in this area could have hi-speed broadband service terminating in regular WIFI. The LTE could be picked up on either mobile handheld or desktop routers. The subscriber's 'Home' account would include the mobile service as a special mobility feature. The intent of the pilot project is to test the viability of providing both residential and mobile services in one service, and to scale a small test zone to cover the entire town. An added perk to the pilot-offering would be IPTV 'Live' TV channels to residents. Phase 1 would involve placing 1-2 Small cellular base-stations on the rooftops of 1-2 village buildings to activate a pre-installed Telus fibre connection – one of the buildings would be the village-owned VCTV building. Council received the information but did not make any motion or offer village buildings for the project.
Tourism Committee update
Council approved the revised terms of reference for the Tourism Committee. It included information on makeup on the committee, election of chair and projects planned as part of the Resort Municipality Initiatives Program Funding.
Tourism Valemount Website
Council approved the Tourism Committee's recommendation to award Symphony Tourism Services the contract to update the Tourism Valemount's website for $15,000 plus GST.
Airport Upgrades
Council received staff's report on completion of the Airport Lighting Rehabilitation Program.
Work included Clearway Survey, Installation of new runway edgelight cables and LED fixtures, New PAPI installation as well as Supply and installation of additional lights/transformers. The upgrade was possible due to grants from Northern Development Initiative Trust and BC Air Access, as well as village reserves for the airport. Council agreed to send letters of appreciation to the two agencies they received funding from.
Housing Committee Terms of Reference
Council received information on the updated terms of reference for the Housing Committee as well as approved one new appointment – Eugene Jamin.
Summer Jobs
Council approved staff to apply to Canada Summer Jobs for funding to hire two summer students for the Visitor Information Centre.
More airport upgrades
Council approved staff's request to apply to the Ministry of Transportation and Infrastructure's  BC Air Access Program for $198,423 towards a new airport fuel kiosk; as well as use $49,606 from airport reserves for the Village's share of expenses.
Emergency Operations Capacity Building
Council approved staff's request to apply for the UBCM Emergency Operation Centres and Training Program for 2019.
Visitor Services Provider
Council approved sending a letter to confirm that the Village is the lead provider of community visitor services, thus qualifying to receive $12,500 from Destination BC for operation of the Visitor Information Centre.
Verbal Reports from Council
Councillor Gee attended the Valemountain Days AGM as well the Housing Committee's Open House.
Councillor Blanchette attended the housing committee's stakeholder meeting, Open House and regular meeting. She also attended the V-Crew youth centre and attended the Youth & Mental Health Committee meeting.
Mayor Torgerson met with MP Zimmer, MP Macleod and Bruce Wilkinson for a chat about pipelines and trains. He also attended several meetings for the regional district as well as PG Regional Advisory Committee, Valemount Community Forest with McBride Community Forest and a phone call with MLA Bond. He also attended the Housing Committee's Open House.
In-Camera
Council closed the public portion of the council meeting to discuss an in-camera item related to negotiations for provision of a municipal service, which is in its preliminary stage.