by Andru McCracken
---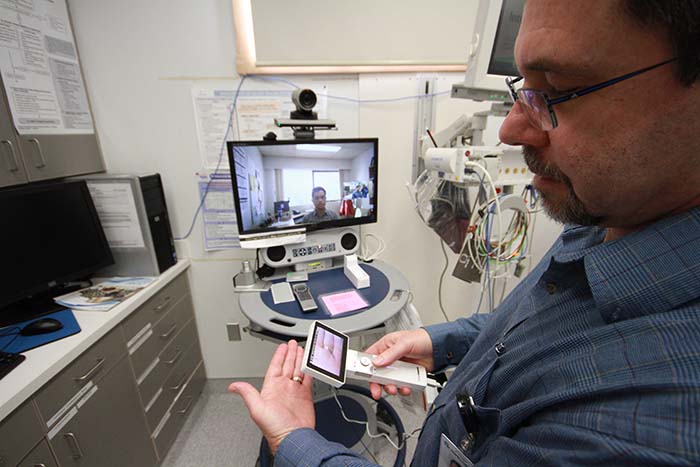 Rural doctors don't deal with complex medical emergencies on a daily basis, but now a new app will put local doctors in touch with specialists to help treat trauma cases.
Rural doctors have always had the option of calling colleagues in other cities for help, but according to Dr. Stefan Du Toit, there is a good chance that his peers in the city also busy with acute cases. Now, a new app called CODI (an acronym for Critical Outreach and Diagnostic Intervention), puts rural doctors in touch with off-duty doctors who have time to help.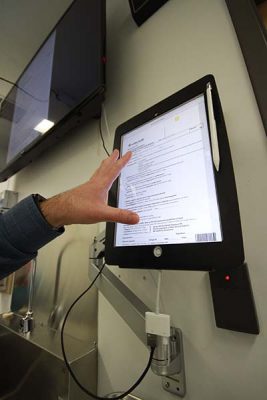 "It was an experimental thing in the beginning and it works so well. That's exactly what we need in these places,"  said Du Toit.
"We don't deal with all types of emergencies on a daily basis. You need to run back to books, look up the medication, plan, or spend a lot of time on the phone away from your patient."
The CODI app provides real time help from other doctors and ensures local doctors can spend their time close to their patient with their hands free.
"You have to realize that on any given weekend it is just one doctor and one nurse on call," said Du Toit.
That means having his hands free, and being able to get good advice from emergency room docs means better patient care, but that's not all.
"One of the reasons why they don't retain rural physicians is because of the anxiety of dealing with acute emergencies."
Virtual beginnings
Doctors in Valemount and McBride recognized the need for a virtual health system years ago: it could mean saving a patient a hazardous winter trip between communities.
"There have been accidents in the past where people actually died on their way to see a doctor in the other community," said Du Toit.
Northern Health installed a virtual health system that tied Valemount and McBride together, but the $30,000 point-to-point units are clunky and don't allow multiple specialists to come online.
"Now with these apps available, you can actually get a third or fourth or fifth person," he said. "We have had quite a few cases where we have already used this."
Du Toit said it is important to have access to specialists, because a car accident could turn the local clinic into a trauma centre.
"It decreases the level of anxiety for physicians just so much," he said.