By Andru McCracken
---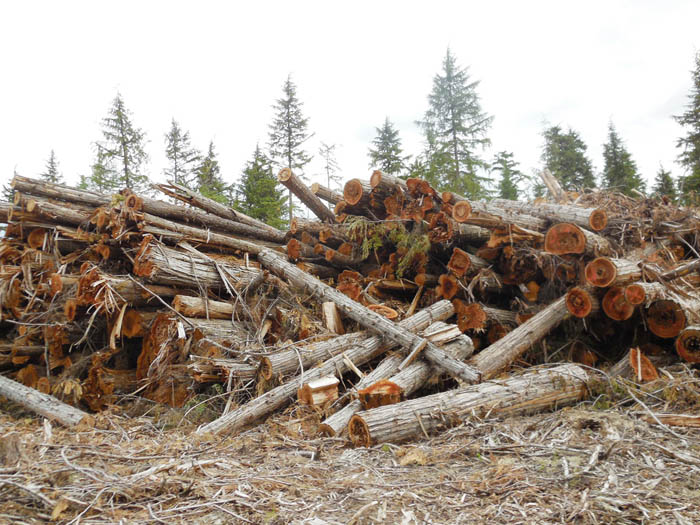 Massive piles of leftover wood in the McBride Community Forest will be turned into heat and electricity in Europe and Asia, according to Don Steele, chief executive officer of Pacific Bioenergy.
That's good news for the community forest, as it hasn't been able to burn its slash piles in over three years due to air quality constraints.
Vancouver-based Pacific Bioenergy has now secured funding from the Forest Enhancement Society of British Columbia to grind, ship and sell the waste wood as a part of an experiment to determine how they can incorporate cedar into their fuel.
The company has been turning waste wood into pellets for 25 years. It has a pellet plant in Prince George, Chetwynd and Fort St. John and and a wood waste partnership in Quesnel. The pellets are largely shipped overseas.
"Our customers are power utilities and heating utilities in Europe and Asia; we ship pellets around the world to replace coal," said Steele.
Steele said their wood pellets are preferable to coal, which is a fossil fuel and contributes to global warming.
"We are in the renewable energy business, historically we've used the waste product from the sawmilling industry," he said.
Steele said that waste – shavings and sawdust from sawmills – is becoming increasingly rare.
"With the end of the mountain pine beetle epidemic the saw mill industry is going to be shutting down more and more mills," he said.
As a result he said Pacific Bioenergy has begun to target slash piles.
"We contract with the logging companies to take those piles and grind them into smaller pieces," said Steele. "We take it to our plant and clean it. The waste product polluting the air in your town, we turn that into a merchantable product."
Steele said a grant from the Forest Enhancement Society of BC will be used to offset the costs of hauling the debris.
"It is incentive to justify hauling it from McBride out to our plant," he said. "This could be going on all over the province."
Steele said slash burning is a waste and is hazardous for people's health.
"The government is finally starting to recognize that it is not a good idea to fill the air with smoke," he said.
Steele said that the oil and gas industry went through a similar epiphany.
"In the oil and gas industry we used to flare the gas. Now we have an industry that pipes gas out," he said. "We're doing the same with forestry."
He said they are working with a university to see how the mixed species found in McBride would work.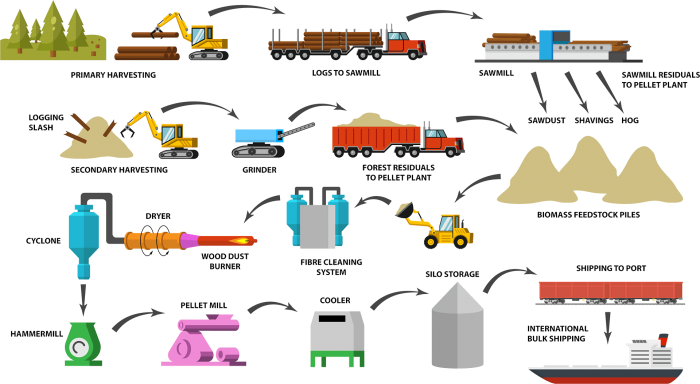 Pacific Bioenergy's woodlands manager Joe Kenny said they'll use a horizontal grinder to smash the debris into 4 inch smaller pieces.
Part of the work is figuring out how to incorporate other species of wood, that is not the typical spruce, pine and fir found in Prince Geroge.
"We're also doing work with UBC's chemical engineering biomass faculty to better to find how we can blend and mix cedar in our product," he said. "It's not a tried and tested feedstock; there are some unknowns there."
Kenny said they chose to work with the McBride Community Forest Corporation because they haven't been able to burn piles for 3 to 4 years.
"Our plans are to do 20,000 cubic metres," he said.
Kenny said that they have been in touch with Valemount's community forest, but doesn't think the economics will work.
"It's getting too far out for the reach of us," he said.
Kenny said that British Columbia is working on a different premise than many other jurisdictions.
"When you look at the forest resources worldwide there are not too many places that allow that to happen any more," he said.