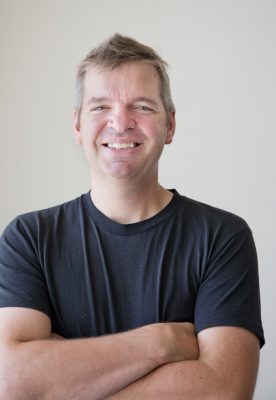 by Andru McCracken, Editor
---
When I was a kid we made our fun at the landfill. I am not clear why we spent so much time at the dump as a kid, but every trip we managed to find something to bring home.
The dump was a magical place where building materials were free. A giant lego set with no rules or plans. For my dad, my brothers and me, it was a place of wonder.
We'd scavenge wheels from anything, plywood, boards, discarded steering wheels, metal poles, anything we thought could be used in the construction of our soap box racers.
My father would always express his disbelief at what people would throw away.
In the first years dad was the lead; we fetched tools and he built the clunky gravity-powered contraptions, but as the three of us grew older we started building our own things.
It got crazy. Once my brother and I built a three-wheeled racer where the driver would lie face down facing forward. The only thing that was purchased new for the project was a very long drivebelt (and a 14 horsepower engine from an auction).
It seems like I am spending way too much time thinking about what to buy these days and not enough time making. Everything I do seems to require special gear: cameras for filming, new skiis for shredding, new keys for playing, new bikes for the bike park. It seems there is just so much stuff to buy or think about buying. When I have so much more than I ever did as a kid…
I miss those days of finding. Getting inspired, not by what we could have, but what we could create.