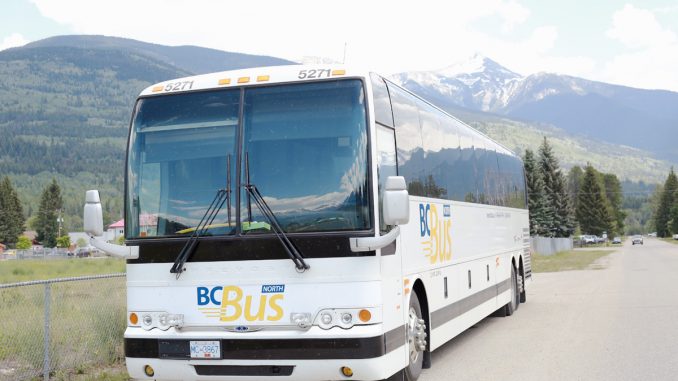 By Goat Staff
Effective August 3, 2018, the BC Bus North stop in Valemount will be moved to the Petro Canada on Frontage Road and 5th Avenue. This means the bus will no longer stop at the Valemount Health Centre.
The bus does a round-trip between Prince George and  Valemount every Monday and Friday, stopping in McBride and Tete Jaune in between.
Petro Canada is also the Greyhound station and is open 24hours a day, seven days a week.
For details about BC Bus North, please visit BCBus.ca or call 1-844-564-7494.