by Andru McCracken
---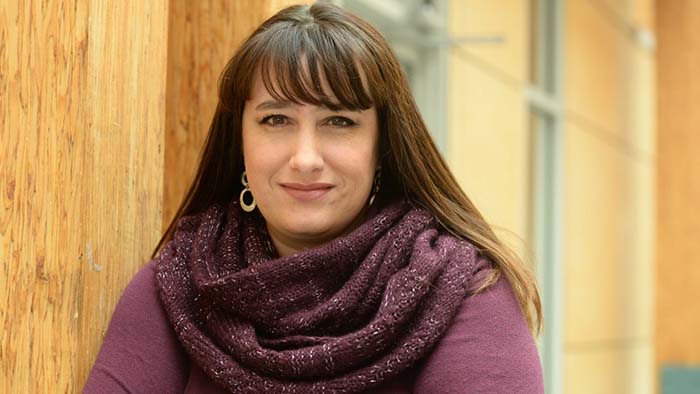 Does it matter if it's only white, Anglo-Saxon people working at the municipal, provincial and national archives?
Erica Hernández-Read, an archivist at the Northern BC Archives says it does matter. That's why she's been awarded a grant from the Social Sciences and Research Council to make sure the truth that is buried in the archives is allowed out.
Her mandate comes from the Truth and Reconciliation Commission Call to Action number 70 which reaffirms "Aboriginal peoples' inalienable right to know the truth about what happened and why, with regard to human rights violations committed against them in the residential schools."
Hernández-Read received a $182,000 grant to provide a response to the call to action.
"Archives are identifying Indigenous-related materials within their holdings, but many are unsure of how to reach out to the communities represented – afraid of making a mistake, or causing damage to already shaky relationships," said Hernandez-Read. "We want our research to support them as they undertake respectful, fulsome engagement with the Indigenous communities represented in their collections."
Hernández-Read said this means creating a plan to manage the archived material with First Nations.
While the culture has changed over the years at archives there is more work to do.
"We are no longer an old white boys club; we are an old white girls club," she said. She said the profession has more work to do on becoming ethnically diverse and that means actively engaging and including Indigenous record keepers, their perspectives, methodologies and concerns within Canadian archival theory, practice and education.
Until very recently, almost 100 years since the relocation of the indigenous people at Tete Jaune, records of that community and their expulsion from the valley were unheard of. However archival material found by Simpcw First Nation archivists and researchers found detailed records of the forced move and the conditions that they faced at the time.
More and more work is being made accessible online, including a fascinating history of the Simpcw people (known then by Europeans as the Thompson Indian Band) called "The Thompson Indians of British Columbia" by ethnographer James Teit. This work includes tales of warfare between the Shuswap people and the Carrier based in Prince George and the Cree people of Alberta too. It was first published in April 1900 by the American Museum of Natural History. You can find it online here: https://goo.gl/5VruwX