by Andru McCracken
---
Kelsey Payumo remembers her mom not wanting anyone to know about it. When she returned for her sister's wedding close family friends didn't even recognize her.
Payumo's weight loss surgery radically transformed her life. She lost 265 pounds. It opened up new opportunities. She was able to move to New York to pursue her career as a makeup artist, to get on an airplane, to take public transport. But the transformation came with complications too. Now Payumo has written a book to help others who go through weight loss surgery.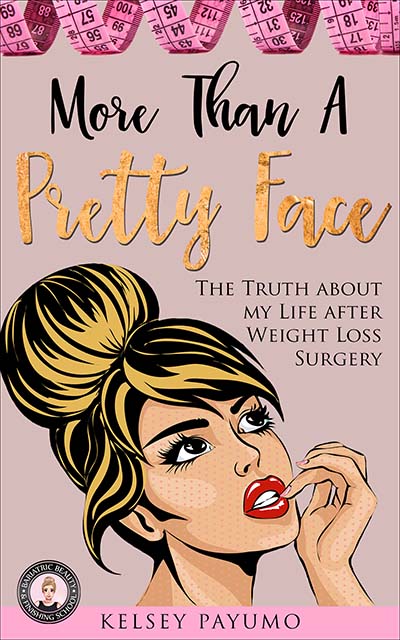 The title of the book refers to a backhanded compliment, Payumo often heard.
"'But you have such a pretty face,' was the number one thing I heard as a morbidly obese person," said Payumo.
She said it was a safe way for people to make a comment about her weight.
"It would signal that they were making a judgment about the rest of me," she said. "It was a compliment yes, but with a rough undertone."
The comments affected her self-esteem.
"I got married because I thought no one else would ever love me," she said.
The surgery helped Payumo lose an enormous amount of weight, but there were massive challenges awaiting.
With only a four ounce stomach now, Payumo has to be extremely careful about what she eats, or she can trigger reactions that approach diabetic shock.
"Ten years later, I can't eat much sugar. I have to be careful with alcohol," she said.
Despite regaining confidence after the surgery, she found herself unhappy. She said she became very very small, but was miserable. "I felt like a bobblehead," she said.
After giving birth to her son Sawyer, she regained 90 pounds and felt like a failure. She and her husband ended up divorcing.
With hardwork and guidance from others who went through the same process, she is reaching out to help others.
"I had this sense of finding myself again," she said.
While on her journey, Payumo found a book called Before & After by Susan Maria Leach. She depended on the book for guidance and for recipes.
Now she's writing for Leach, and helping others cope with their surgeries.
"My story is something that I wanted to share with people," she said. "A real life account of what it is really like."