by Andru McCracken
---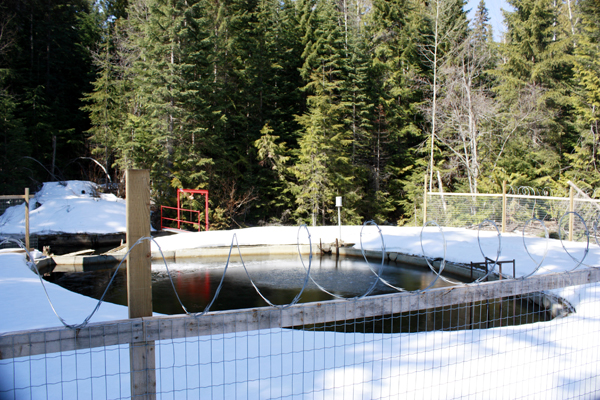 On March 9, McBride heard word that it would receive close to a million dollars to pour into its storm water drains and sanitary sewer project.
The municipality installed a new eco-sensitive wastewater treatment facility in 2010 and phases 1 and 2 are complete.
"The existing sewage collection pipes were installed over 70 years ago and they suffer from significant infiltration and inflow of drainage water that stresses the capacity of the Village's wastewater system," said CAO Mark Brown.
This project will replace clay tile sanitary sewer lines and add storm sewer lines between 4th and 5th Avenue from Columbia Street to Main Street.
"Approximately 300 meters of sanitary sewer pipe will be installed, along with the replacement of service connections to 32 residences. In addition, 380 meters of new storm sewer main and ancillary infrastructure will be installed along with new service connections to the property line. The project will also include the full width reconstruction of 250 meters of road."
McBride will receive $944,970 from the Federal Gas Tax Fund. The community's share is $7500.
Selina Robinson, B.C. Minister of Municipal Affairs and Housing congratulated McBride.
"Improvements to local infrastructure are so important. They make our communities even better places to live," said Robinson. "We are pleased to partner with local governments and the federal government to improve the daily lives of British Columbians."
Union of BC Municipalities President Wendy Booth said communities across the province need similar investment.
"The Federal Gas Tax Fund is accelerating the pace of infrastructure renewal through the transfer of close to $3 billion since 2005 for projects in our province," said Booth. "I appreciate the Government of Canada's long-term commitment to fund priorities identified by BC local governments."
Mayor Loranne Martin thanked the provincial and federal governments for their support.
"The Federal Gas Tax Fund provides the required capital funds to replace outdated utility works, as well as install vital new drainage services, thereby reducing the environmental impact in our municipality," she said.