by Andru McCracken
---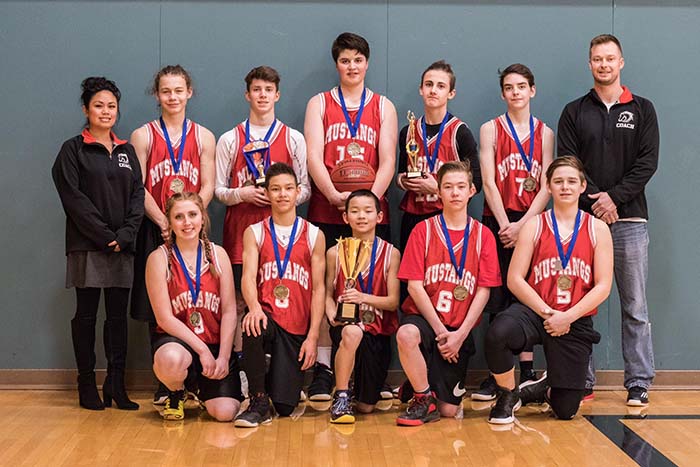 Lisa Hulka said it's been an amazing season for McBride's Junior Boys Basketball team. It started in November and finished with the District Championships in February.  The Junior boys and girls played a total of 19 games (13 wins and 6 losses).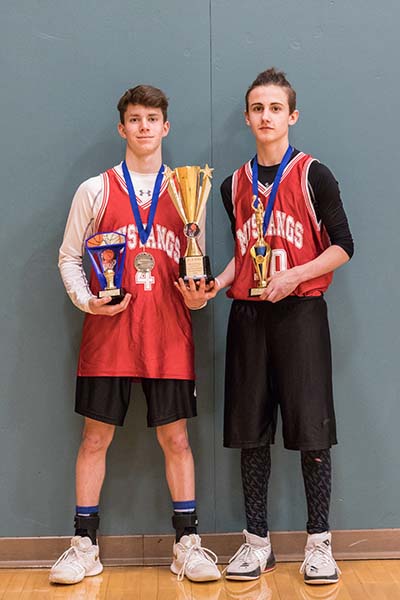 "Through their losses and challenges they have learned and grown to be a stronger team," said Hulka. "Our final games (played with only 8 team members Clay Cardinal, Daniel Lin, Ezra Keim,  Gunnar Goodkey, Jediah Rich, Noah Sicotte, Seth Hulka and Zaina Barrett) were against Valemount (another talented group) it was so close that they took the win by 3 points (55-52)."
Hulka said that in the championship game, McBride pulled a head of College Heights in the last 5 minutes and sealed the deal by 9 points (final score 63-54).
Noah Sicotte was awarded 1st Team Allstar and Ezra Keim received the tournament MVP.
Hulka said she is really proud of the team and thanks the families and community for supporting the team.
"Although our team was small in number against bigger population teams, we played with heart, skill and determination! What an honour to bring home first place District's trophy from PG," she said.