by Andru McCracken
---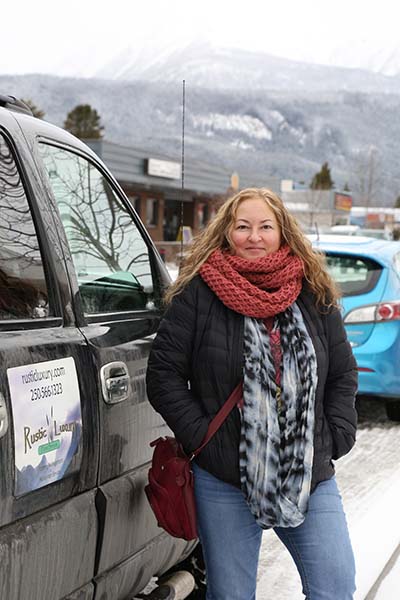 At the council meeting of January 23, the Village of Valemount agreed to provide, in principle, land for an affordable housing development and allow the housing committee to apply for a grant to determine a suitable housing project.
According to Jennifer Applebaum, a member of council's affordable housing committee, details and financial terms will be worked out later.
While the committee knows there is a need for housing, the group doesn't have a project in mind. Applebaum said that the committee needs someone with expertise to decide what sort of housing would fit the bill.
"We don't know what to ask for," said Applebaum.
The committee also requested resources to engage a consultant to look at what projects would help ease the housing situation.
Applebaum said it could be an apartment complex, co-op ownership of a townhouse, perhaps a partnership with a private developer.
"We have the studies that have been done on the housing condition, but we don't have the expertise to make that (particular) decision," she said.
She said funders like the Columbia Basin Trust, BC Housing and government agencies aren't looking for evidence of a housing crunch – they know one exists across BC. Instead they are attempting to roll out solutions, and Applebaum said that it means funding for housing is available.
As for the need for housing, Applebaum experiences it first hand.
"As a property manager I have been at zero vacancy for most of the last four months. Periodically an existing tenant will give notice and move out, I'll have a vacancy and I'll move someone in," she said.
"A family moving to town can't look at five properties and find one that fits them."
Applebaum said a small investment in housing would have a big impact for the community, because the community is so small.
Riette Kenkel is the executive director of the Valemount Learning Centre and a member of the affordable housing committee.
She's been experiencing the housing shortage for years.
At one point she had hired a manager who had pets, but couldn't find a place. The employee stuck around for three months living out of the back of her jeep at a campground in the hopes of finding accomodation, but it didn't happen. Kenkel said the employee had a managerial level job with good pay and benefits, but a rental wasn't forthcoming and after three months she left.
Kenkel offered a job to an applicant from Ontario, but the lack of housing scuttled the deal.
Another employee stayed in her basement, which is fitted out for a bed and breakfast.
The learning centre helps people with job search skills, employment counseling and other services.
"We have had clients that have been, in the middle of winter, living in their vehicles," she said.
Kenkel is deeply involved in the starting of Valemount College, and one of the riddles that the college will need to solve is what to do about student housing.
"Where are these people going to live when they come to school?" she asked.
Kenkel said affordable housing is key to the retention and attraction of workers and that affordable housing will help the community grow.
"I think that people will stay in the community longer. People will come from out of town to move to this community," she said.