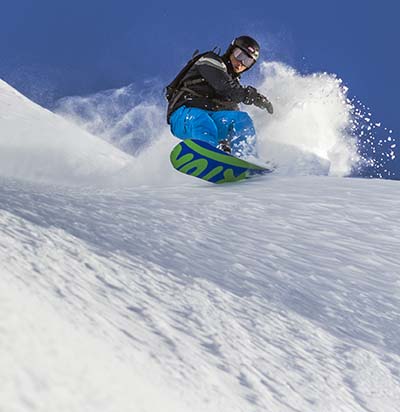 by Andru McCracken
---
Both Mike Wiegele, the founder of Mike Wiegele Helicopter Skiing, and Albert Venor, president of the Blue River Powder Packers snowmobile club are calling for increased safety in the backcountry, albeit it different ways.
Wiegele is calling for a public inquiry into snowmobile deaths. He believes organizations that promote snowmobiling have a duty of care to prevent death and injury. He believes that eventually the duty of care will be tested in court and it could have big ramifications for communities.
Venor is calling for changes that are almost as radical. He believes when you purchase a mountain snowmobile and register it, you should have to prove you have a basic avalanche course. The reason is simple:
"You can buy a machine and put yourself and others in jeopardy."
Venor said high-powered snow machines are getting easier and easier to operate.
He said that people accept the fact that you need a license to drive a car, given the hazards; he believes avalanche training ought to be the same.
"We have to take responsibility to improve our safety or someone is going to do it," he said.
Venor said attitudes in the snowmobiling community are changing. Previously, clubs didn't take responsibility for snowmobile safety.
"It use to be, 'If guys get in trouble it's not our problem; here's the number for Search and Rescue,'" said Venor.
Now the local club is a member of Avalanche Canada, they have daily avalanche reports at their trailheads, beacon checkers and avalanche courses are filling up.
Venor said 12 local people attended an avalanche course this winter and more wanted to join, but there wasn't space.
"We have a long way to go. When I first started going into snowmobiling, a lot of people didn't even have avy gear; the only reason they had a shovel was to dig out their sled," he said.
Now he said people will turn back if they are missing safety gear.
"The mind shift is changing, but it takes time," he said.
But despite the sea change, Wiegele has a list of complaints against the snowmobile industry.
"They are very aggressive, boisterous and reckless," he said. "They ride their machines day and night on the valley floor, disturbing the public in town and the guests we have here. The wildlife has no time to rest."
He notes his heli-ski company assists with avalanche rescues involving snowmobilers.
"It says in the bible, arrogance kills. They are sure doing a good job of it," he said.
Wiegele wants the rules changed and his tenure respected and closures enforced. He has applied for exclusive tenure on 8 peaks surrounding Blue River, which would shut out snowmobilers from those areas, a plan contested by the local snowmobile club.
See the Goat's website for more stories about the 8 peaks plan.