by Andru McCracken
---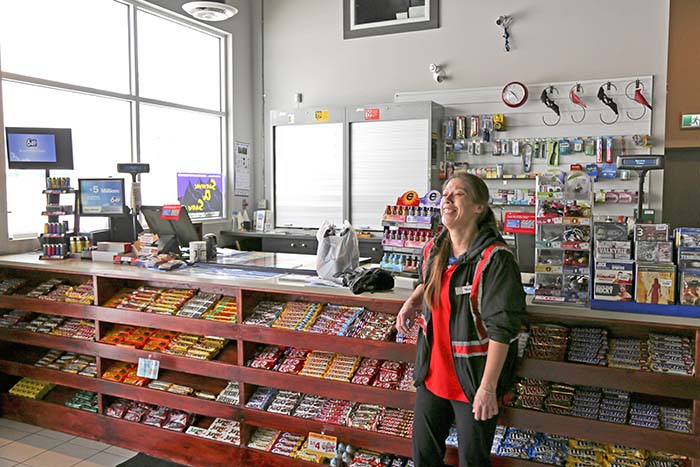 It's finally open.
After being closed for seven and a half months, the Shell Gas Station is open to the public
It's big beautiful and modern, and despite a few issues that come with getting a new building, is stocked and operational.
Trisha, a longstanding employee, is pleased to be back. Owner B.J. Park said that opening was delayed because of the gas station's oversized canopy and because he needed a new tank and two new pumps.
The upshot is that Shell now has premium marked fuel for boats and snowmobiles at 7 cents cheaper than unmarked fuel. Shell also now carries premium diesel. Park expects the Subway attached to the building to open soon.