by Andru McCracken, Editor
---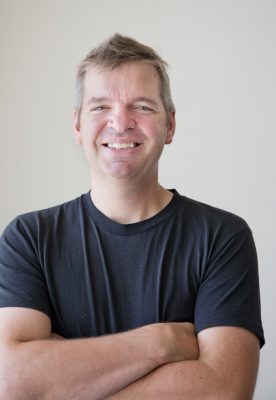 Today over coffee I was pondering all the people in my life that are really screwed up and would benefit from practicing some gratitude… I heard a story on CBC about the benefits of gratitude and not only does it make people nicer to be around, it's good for their health. I pondered that self righteously for a moment and had the tiniest itsiest bitsiest rarest of insights…
Here's a top ten list of what I am grateful for:
Snow. I am so lucky to have some snow and some safe places I can ski with my friends. It's largely because of the hard work of my friends and community members.
Roasted Bean coffee from McBride. Locally crafted, it fills our kitchen with wonderful smells and flavours. I know the beans are grown somewhere else, but it is so awesome to have a quality local product that's fresh and lovely. This is a bit of a plug, because frankly I don't think enough people know how good it is and it's made right here at home!
My sled works. I can't say how long it will (I am knocking on wood as I write this), but my reliable steed has not only brought me and friends to the top of Crystal Ridge, it's managed to haul out a broken down sled (which earned me some beer that I am also thankful for!). It also lasted whatever craziness happened with my wife in the mountains this weekend while I was on the avalanche course.
Fresh Craft Beer. Imagine a place where you can take your child as you go for a social drink, laugh with friends and drink really awesome beer. I'm lucky to live here and have access to it. (BTW I believe Thursday night is baby night.)
Friends. Not just friends but friends who love the outdoors and squeal like children as they race down through trees and snow covered slopes like crazy pixies.
A healthy family.
A baby that slept until 7am this morning.
My parents' health.
Being surrounded by beautiful mountains and bright sunlight.
Great baby sitters.
There's more, it's not a perfect list, but … mmm…. I think that helped.
Are you grateful? Don't save it for Thanksgiving. Send us a letter to the editor with five things you are grateful for.