by Andru McCracken
---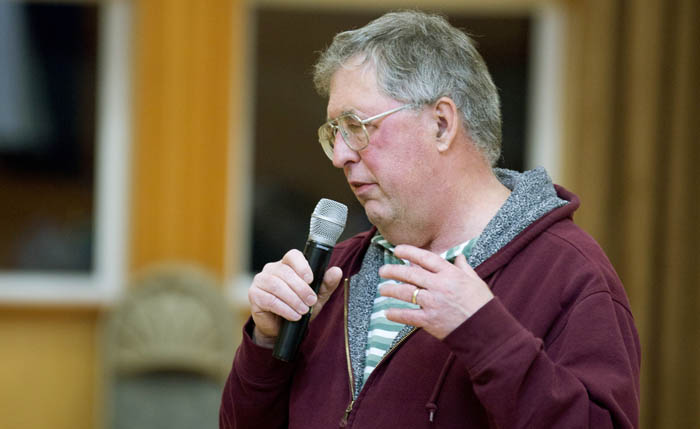 Changes to the way the Province calculates wood prices in forests with cedar stands could help McBride's post and rail mills get the cedar they need, said Eugene Runtz, general manager of the McBride Community Forest Corporation. The changes to pricing could take effect as early as July.
Runtz sits on a committee formed by the regional forestry office in Prince George.
"The purpose is to take a look at the valuation of cedar and what is out there in the forest," said Runtz.
Cedar is typically very valuable, much more so than other species of wood in the forest, said Runtz. However no distinction is made if the cedar is low grade, ie: suitable for use in a post and rail mill, or if it's a sound healthy log that can be sawn into valuable cedar lumber.
"All the cedar in the cruise is considered a saw log," said Runtz. "In reality it's 10 to 20% saw log."
The result, said Runtz, is the cost of logging stands with a significant amount of cedar is too high, and those stands simply aren't logged by companies.
Runtz is pleased with the committee.
"For the first time, in my knowledge, they've put together a good team including head people from Victoria," he said.
Runtz said with more logging in cedar stands, more wood could be available to post and rail mills in McBride, and Valemount too.
Runtz is also pressing to expand the community forest into a cedar-heavy region closer to Prince George, despite a lack of buy-in from forestry officials.
"It's in the best interest of the community, so we have to push for it," he said.