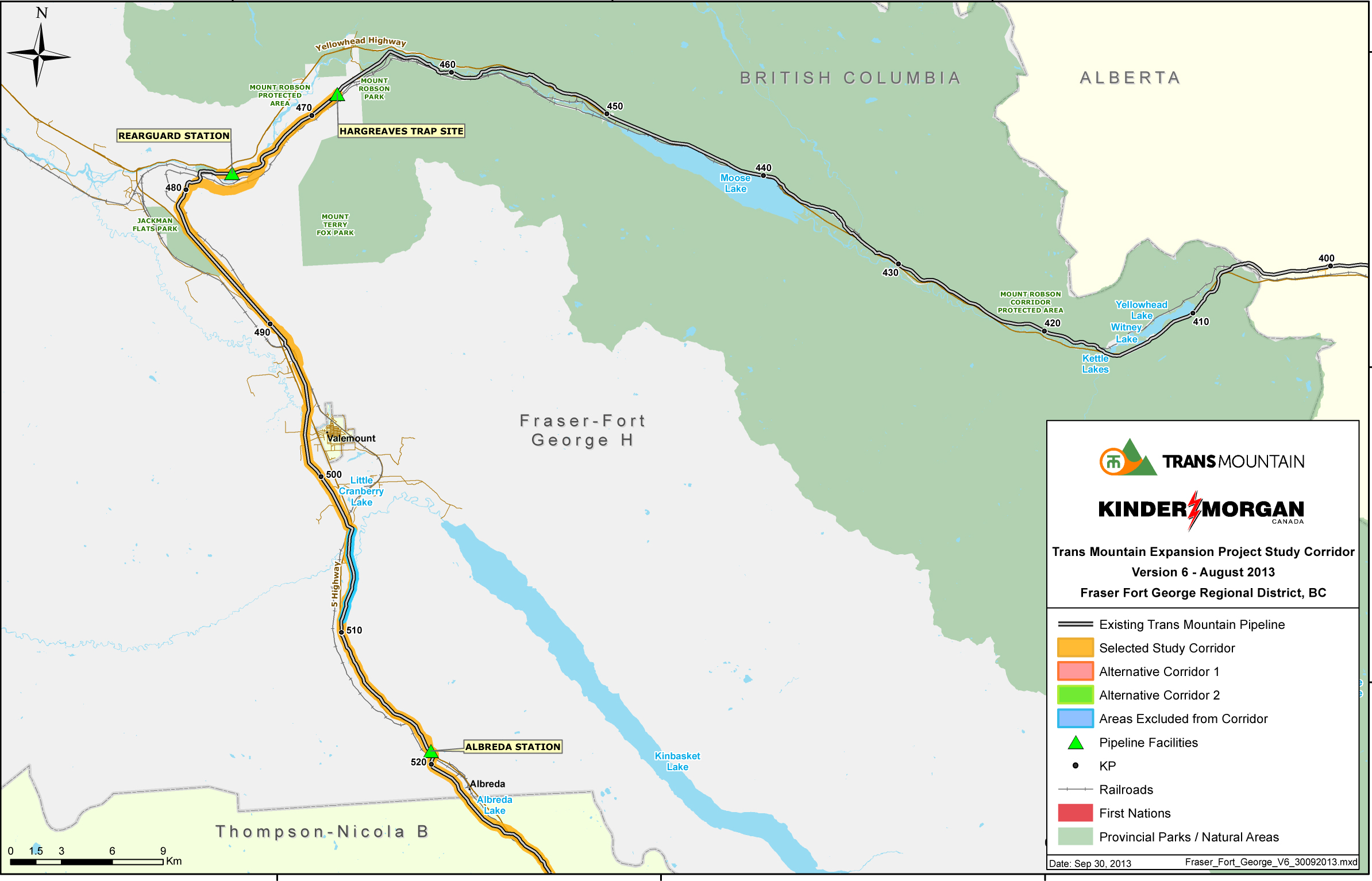 As Kinder Morgan's Trans Mountain expansion looms, we should not be fooled to believe it's a done deal.  Enbridge had 'approval' when Northern Gateway was quashed.
The track record for pipeline safety and the reliability of pipeline corporate ethics both remain dubious at best.  I oppose the pipeline expansion for a number of reasons.
Most of this pipeline's 1000 + fresh water crossings are in B.C., Jasper National Park, or unceded territory, while the vast majority of this diluted bitumen is being sold overseas. B.C., this iconic park, and Indigenous Nations will assume primary risk, while Alberta, and foreign corporations profit.
Pipes and tankers are fallible.  Pipes corrode, are subject to land movement or flood pressures, and welds crack under pressure.  The salmon of the Thompson and Greater Fraser watersheds are at risk. Considering that right now a supertanker is burning off the coast of China, why are we considering pushing this increased (and larger) tanker traffic through Burrard Inlet's narrows, navigating the Salish Sea, and exposing our greater coastal ecosystem (including resident orcas) to this inevitable risk? We should reconsider. There is no such thing as a leak-proof pipeline or unsinkable tanker.
Trans Mountain was originally built without public consultation or environmental assessment, ominously leaked on what was to be its first day of operation in 1953, and by Trans Mountain's own admittance has had 81 incidents which leaked 5,799,700 liters of uncontained liquid hydrocarbons between 1961 and 2013.
Oil sand expansion, from which this pipeline extends, with the burning of these hydrocarbons, combine to push Canada beyond its Paris climate commitments.
The pipeline is transporting 'dilbit' -which is oil sand bitumen diluted with solvents like naphtha. Solvents evaporate into the air while bitumen sinks in water, making dilbit impossible to clean up.
Much more environmentally stable ways to transport bitumen volumes may be on the near horizon with solidified polymer mixed pucks which do not explode, dissolve, or sink.
This pipeline does not have 'social license' or as Prime Minister Trudeau stated:  "governments can grant permits, but only communities grant permission." While Trudeau decided to approve the expansion, the mayors of Vancouver and Burnaby oppose it. The major players, though, may likely be the Coldwater Indian Band, and the Secwepemc, Squamish, Tsleil-Waututh and other Indigenous Nations whose concerns were met with unacceptable vagueness and generalities rather than real consulted consideration.
Rob Mercereau
Dunster, B.C.