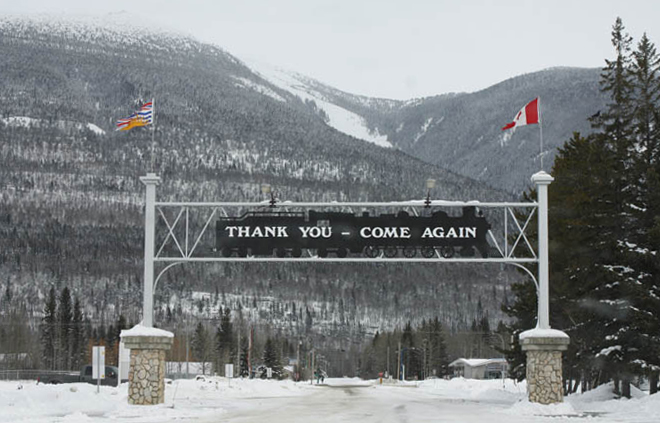 I've been asked to respond to your editorial entitled, "McBride: a comeback with two caveats," the first to end the endless protests and the second caveat to end the love affair gossiping about other people's dirty laundry. Respectfully, your editorial struck a sour note with some of our citizens.
Although I agree with your sentiment that McBride will grow because of the specular scenery, clean air and water, affordability and the lifestyle it offers, if your statement were completely accurate it would have already happened therefore we need not worry about declining jobs and school enrolment, economic development and the like.
My father-in-law reminisces that when he was raising his family on Second Avenue some 50 years ago, he and his neighbours counted 27 school-aged children on the block. Fast forward to today, there are no children on the block at all.
At that time, we had a thriving forestry industry, mills were employing numerous citizens, there was a provincial presence and all the businesses to support local industry and its workers were in place. Then things started to change.
Government changed many of its policies centralizing services to larger centres; further downsizing, downloading and off-loading occurred. I'm not trying to be critical or blame the provincial or federal governments: they have the power and responsibility to bring about change for the better for the province and the country, which may not necessarily be in the best interest of an individual community.
But the reality is, some of these changes were a death blow to many rural communities that were resource dependent or one-industry based and, in my opinion, we've been struggling ever since. Many of our citizens or children have left to find full-time employment. Perhaps this is source of some of the negativity you've heard.
I don't see our village as a place that can't or won't or is a place of blame; I see our village as a place that can and will. I don't see anything we try to do to make life better as a wasted effort.
I see McBride as the heart of the Robson Valley. I see our people as passionate, which means they care. We may have different opinions on what is best for our community or how something should be done, but that's okay. We all have a vested interest in the outcome.
Like many small, rural communities McBride is re-envisioning and reinventing itself. It's because of our people that I know we will succeed.
They have stepped up to the plate on numerous occasions without any provocation to find missing horses or to ensure neighbouring community members fleeing the wildfires had a place of refuge, not to mention the numerous groups and volunteers who stepped forward to support these efforts by donating their time, food and much needed supplies.
Economic development is not a wasted effort; it's the logical place to start.
I don't want to stop the coffee shop discussions, or to quiet the dissenting voice. I would like to redirect and expand these conversations and challenge you to do the same through your editorials; that is the true power of the press. It is through these conversations that the public questions and holds us accountable and through which meaningful change for the betterment of everyone, will occur.
Loranne Martin
Mayor of McBride