by Andru McCracken
---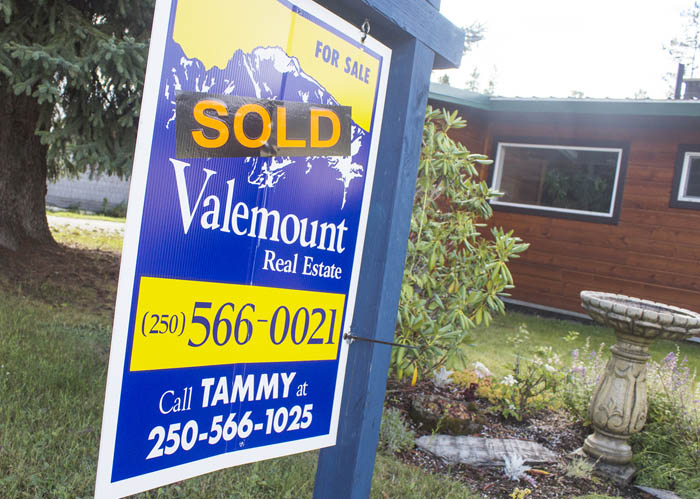 Valemountonians may be shocked by the amount that their house has gone up in value. BC Assessment Deputy Assessor David Keough invites folks to check out the website to learn about the houses that have sold around them to better understand why property values are increasing.
"People have been purchasing properties for more than in previous years," said Keough.
Property values have increased by more than 50% in many cases. Lots that were previously assessed at $32,000 are currently assessed at $55,000.
"For Valemount, it is a bigger increase than other municipalities in the north," he said.
Keough said the website can help folks understand why.
"If you still have questions feel free to give our appraisers a call," he said.
The assessment for an average single family dwelling has risen 21.6% in Valemount. McBride's average single family dwelling assessment increased 5.2%.
Commercial properties rose 9% in Valemount and 2.5% in McBride.
For Rashmi Narayan, the chair of the Village of Valemount's Affordable Housing Committee, the increase in assessments are another sign that housing in the community is becoming unaffordable.
"It's not that the assessment is scary, it's that the selling price, and the asking price is a lot higher than a couple years ago," she said.
"There is very little to buy for under $300,000. A person in the tourism or service industry would never be able to afford a home on a single income. Even with two people working in the service industry, it would be really hard."
Narayan said the housing scarcity is reflected in the rental market too.
"There is not enough housing available in the pool and that's probably affecting the rentals. She says housing is being bought up by locals and seasonal homeowners and there is a lack of availability and affordability.
Narayan said there also just isn't enough choice in houses for sale with most homes for sale larger and typically inefficient; she notes the energy use of a home also factors into affordability.
"What about all the people who want to be working at Tim Horton's and Subway?" she asked.
"We want to attract many things to Valemount. More industry, Tim Hortons and Subway and yet we're not even making anything mandatory for employers to make sure housing is in place."
Narayan said there is much that can done simply by amending local bylaws to allow secondary suites, reduce the minimum dwelling size, encourage building on vacant lots and generally increase density.
"We made these recommendations to council in October," she said. Currently, the recommendations are still with staff.
Narayan said the committee will make a presentation to council sometime this month about building more homes.