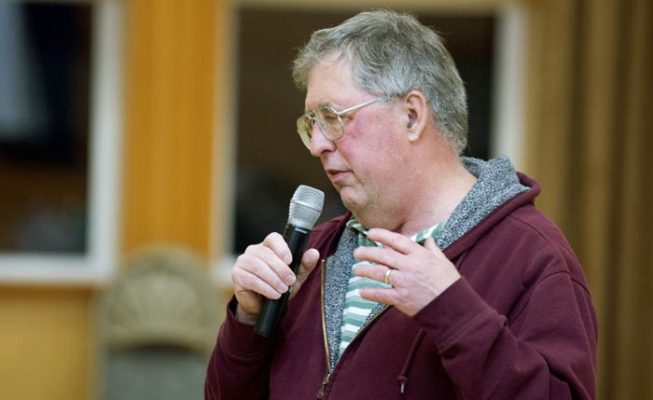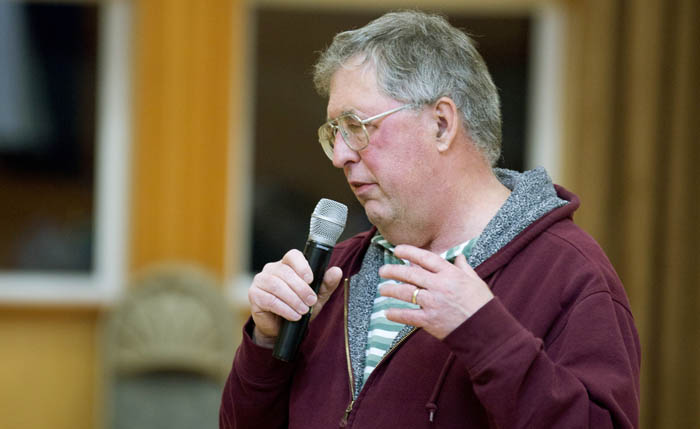 by Andru McCracken
The Ministry of Forests did not approve a special exemption on low grade cedar, and that has the new manager of the McBride Community Forest Corporation, Gene Runtz, scrambling to find solutions.
Runtz, who was hired in early October, has met with the District Manager twice on the question. The issue came forward at MCFC's annual general meeting held last Thursday night in McBride.
"He turned down our application because it was part of our annual allowable cut to start with," said Runtz. "We didn't get the grade 4 cedar exemption because the amount was so great."
Because the exemption is applied for after the cut, Runtz and outgoing manager Jeff McWilliams said that it puts their ability to log in 2018 and 2019 in jeopardy. It would reduce MCFC's cut for the coming year down to 16,000 cubic metres for the coming years leaving almost no room at all for them to harvest cedar, according to McWilliams.
Runtz is in the process of justifying the exemption.
"I am pretty sure we will get the approval," said Runtz.
Runtz later explained that the areas where cedar has been harvested have tremendous growing potential after they are replanted.
Runtz said the community forest's decision to inventory the harvest area could be the key factor in swaying the District Manager to approve the exemption.
Without the exemption, Runtz says local cedar mills will not be able to operate at their current capacity.
"If he doesn't give us the exemption, we will be able to deliver about a half a shift of wood for each of those mills," said Runtz. "Our cedar is scattered all over the place. We cannot even bring enough wood."
Runtz proposes going west to get more cedar in an area he called Prince George east.
"The cedar of Prince George east is part of the future of bringing this community back," he said, noting that having access to that area would be compensation for territory lost to the Ancient Cedar Forest Provincial Park.
Runtz said he has good indications from the provincial government's new Forest Minister, Doug Donaldson.
"He really wants to look after these small communities," said Runtz. "We have to do the work and prove out what we need."
Runtz said public support could end up making a difference in how the situation plays out.
"When we run into the roadblock it's the people of the town that are going to make a difference."