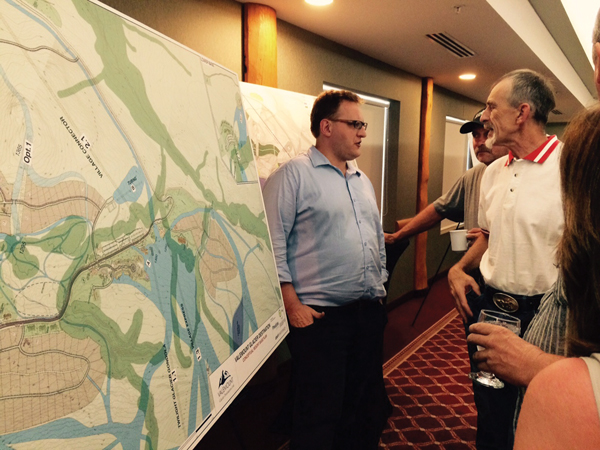 by Andru McCracken
On November 2nd the Supreme Court of Canada made a decision that could potentially clear the way for the Jumbo Glacier Resort near Invermere to proceed. The court found against the Ktunaxa Nation who had asserted that the development of Jumbo Glacier Resort would interfere with their ability to act according to their religious beliefs and practices. The Ktunaxa had taken both the province and the developer Glacier Resorts Ltd to court.
The news made headlines across the country last week, but it left some locals wondering: With Jumbo Glacier cleared to proceed, would developers abandon their project in Valemount?
Tommaso Oberti, who is in charge of communications for the Valemount Glacier Destination Resort said that the news has no bearing on the Valemount project.
The two projects share a similar vision and a common consultant, but the projects are separate with distinct investors, he said.
In a letter to the ski society dated November 2nd, Oberti reassured locals.
"…Rest assured that our focus and our efforts remain very much with the Valemount Glacier Destinations project. VGD will be a truly outstanding mountain resort and will very likely be the first location in North America to offer access to high-elevation glaciers."
Construction on the Valemount Glacier Destinations (VGD) ski and sightseeing resort is slated to get underway next summer, according to Oberti, with an opening day sometime in 2020.
Oberti said there are still some things that need sorting out for Jumbo to move forward.
"We expect it to be at least a couple years if not more before things move there," he said. "We have no plans to do any work on it until we are instructed to do so."