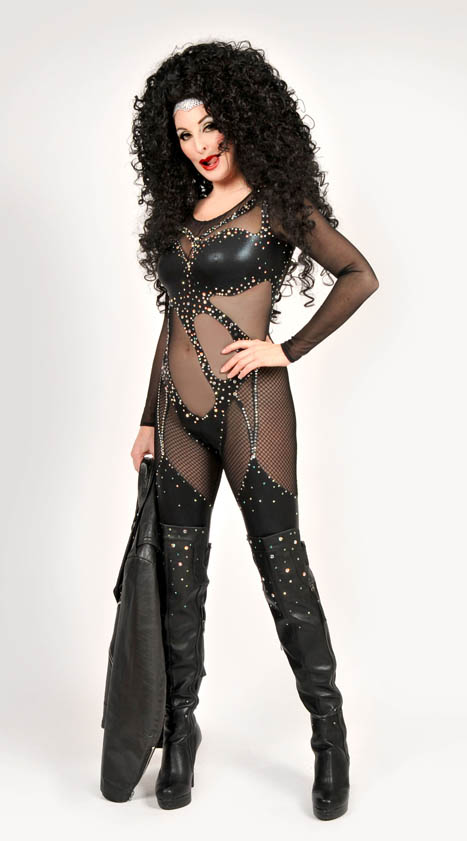 Article submitted
Vancouver performer Bonnie Kilroe is bringing her musical comedy impersonation show DIVAS: Vegas meets Vaudeville to the Valemount Legion this Saturday Oct 21st.
The upcoming show combines Vaudevillian comedy with singing and spectacular costumes, creating a powerful parade of fun and parody.
Bonnie performed in Valemount to a sold out crowd in July with her Patsy Cline show. She says she is excited to come back to see all the amazing people she met the first time. One of the wonderful locals she met was Henry Unger. She visited his incredible workshop and he gave her one of his gorgeous wood carvings so he definitely gets a comp!
Vegas meets Vaudeville is a 100 minute musical comedy celebrity impersonation show featuring 20 iconic singers, actresses, and entertainers from the past—Mae West, Marilyn Monroe—through legends with timeless appeal—Cher, Dolly Parton, Barbra Streisand, Madonna, Reba McEntire, Tina Turner—to starts of the present—Lady Gaga, Katy Perry, and Shakira, among others. Unlike other multi-celebrity impersonation shows, she performs all of the voices—speaking and singing—live. There is no lip-synching here!
Prepare to laugh and maybe even join Bonnie on stage throughout the show!
Bonnie has performed DIVAS to audiences all over the world – from small fundraisers to large theatre shows and casinos and as a guest entertainer on cruise ships on most of the world's seas. This show has won several awards.
The show happens at the Valemount Legion Saturday, October 21st, 2017. Tickets $25.00 Doors Open at 6 PM. Show 8 PM. Tickets available at Valemount Legion & Infinity.