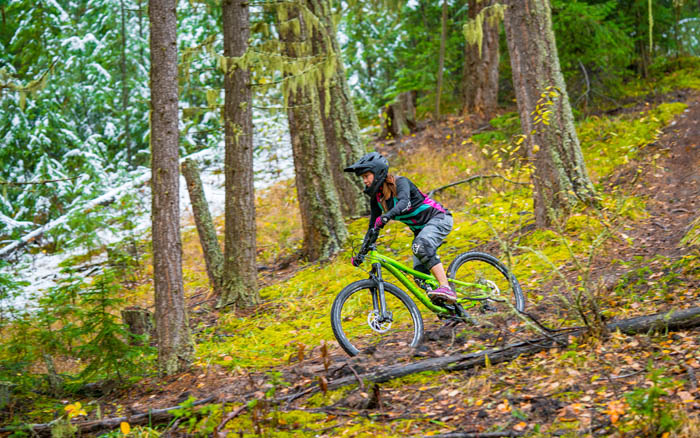 by Andru McCracken
The Valemount Bike Park is using the crowdfunding platform GoFundMe.com to raise funds for the next season of trail construction.
The facebook page for the bike park alone has close to 1470 members, a $6.80 donation by each member could raise the total $10,000 amount easily, but some people are way more stoked than that.
As of Oct 16th, some 32 people had made donations amounting to $4,557 – an average donation of $142. It brings the Valemount Area Recreation Development Association almost halfway to their goal.
Organizer Curtis Pawliuk says he is looking for many smaller donations.
"I'd love everybody to donate $20," he said. "In exchange you get to ride heaven on earth."
He'd love local businesses that have felt the love to contribute too.
"We have changed a lot of people's plans and become the chosen destination," he said. "We are currently fundraising for our next round of grant applications and are asking for assistance from anyone who loves trails and can spare a few dollars."
He said the Valemount Bike Park shows that a small town can do amazing things on its own.
"In the last three years we have built something amazing here in Valemount. We hope to continue building epic trails," he said.
If the funding drive is successful, Pawliuk said they will develop three new trails in 2018.
"We have a large goal to meet, but we believe that the stoke is alive for mountain bike trails in Valemount and with your help we can meet our goals," he said.
To make your donation, go here.