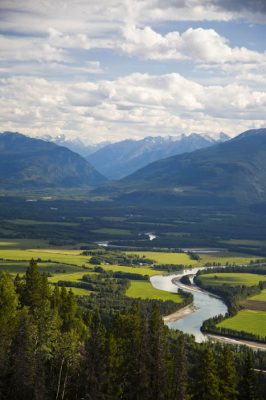 by Andru McCracken
The Dunster Community Association invited the Regional District of Fraser Fort George to clarify rules about subdivision at a meeting last week, in the hopes it could help revitalize the community.
Chuck McNaughton, is just one of eight directors who make up the Dunster Community Association, and he spearheaded the meeting.
"As a community our problem is getting enough volunteers to do the grunt work that keeps a healthy community. The more homes and residents we lose, it makes it that much more difficult," he said.
One strategy to revitalize the community is to subdivide property in an effort to get more residents, but because Dunster is squarely in the Agricultural Land Reserve, many folks have questions about the rules regarding subdivision.
McNaughton said the agenda was open and people were welcome to ask any questions to the regional district.
"The regional district is interested in what is going on and are happy to help," McNaughton said.
He said the future of agriculture is changing.
"It's going towards supplying market gardens in Prince George, Jasper, Valemount, Dunster and McBride," said McNaughton.
"It seems to me that there are more and more young people showing up looking to do stuff like that, especially in the last couple years."
"In some cases people that have farms now would like to chop off an acreage that would be suitable for a kid to come back too. You don't need 160 acres [for a market garden]," he said. "The market is there now. It's just not organized."
One issue facing the community is that the Official Community Plan that guides the Regional District's decision making for the area is out of date.
"The Official Community Plan is very old and we'd like to work towards updating that," he said.
McNaughton said if area residents indicated they would like to see more small-holder acreages they could make that recommendation to the Regional District to amend the Official Community Plan.
Regional District Director for Canoe Robson Valley, Dannielle Alan said she welcomed the opportunity to engage the community.
"A lot of times people don't get to see the Regional District staff because they don't go to Prince George very often," she said. "Regional District staff like the opportunity to go out and meet with people."