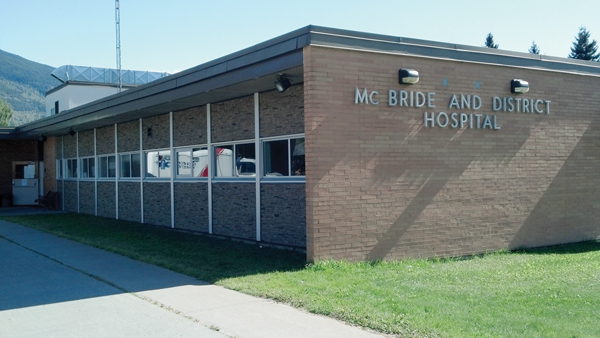 by Andru McCracken
At a time when medical facilities in many small communities are short-staffed, McBride and Valemount now have a full slate of doctors, said Dr. Ray Markham, chief of staff for the Robson Valley.
"It's unusual for rural BC," said Markham.
Markham said that the success is shared.
"There are a whole bunch of factors at play here," he said. "The communities have both been actively involved in the whole process."
He said it is as much about the recruitment drive as it is the nature of the communities that has helped draw new talent.
He said the hospital teams and the health authority had been working hard to fill vacancies.
Markham said health teams don't just provide medical services to people, but also care about them.
The new doctor Jonathan Tejada has just finished his residency in Prince George and has committed to a term of two years in the valley.
Markham said it will have a big impact for all the doctors in the valley, and he looks forward to the stability.
"We've been doing a lot of cross coverage. The docs in Valemount have been going over to McBride once a week and their doctor going over to Valemount, he said. "It's disruptive for everybody. It's disruptive for the staff in McBride and the patients in McBride always seeing a new face."
Markham said there are health benefits in having a single physician for your care.
"We believe in longitudinal care and the importance of relationships and understanding the community and knowing people," he said. "We have an opportunity to build that again."