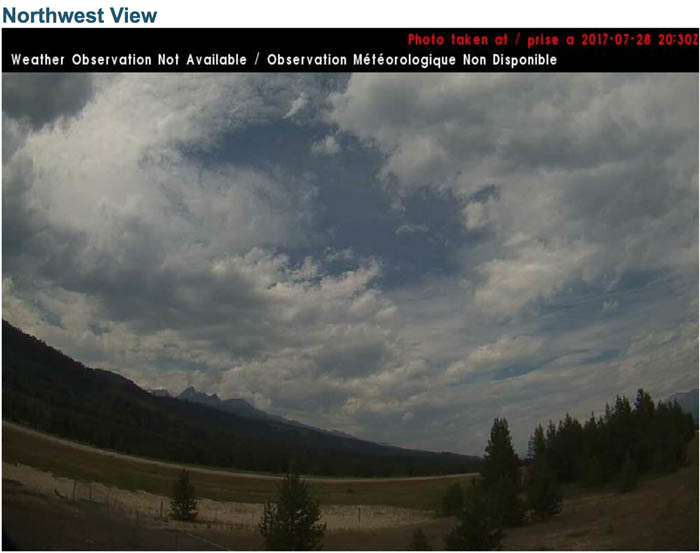 by EVAN MATTHEWS
The Valemount Airport is one of three new locations in B.C. to get cameras at its airport.
The cameras — which NAV Canada installed at no cost to the Village of Valemount — are designed to inform pilots of current weather conditions.
"They give a pretty good idea of cloud cover and precipitation," says Ron Singer, NAV Canada's national communications manager.
"The images are refreshed every 10 minutes, so it's a handy tool for them along with weather forecasters," he says.
NAV Canada installed the cameras on Jul. 7, with one facing northwest and the other south facing. NAV Canada also provided brand new cameras to the communities of Bella Bella and Mackenzie.
NAV Canada operates the air navigation system throughout the country, and this service is a part of the system's infrastructure, according to Singer.
There are currently 196 cameras installed in airports across Canada, according to NAV Canada, but the company is adding more cameras to smaller airports in order to have more accurate information from specific regions.
While the Village isn't on the hook for any cost, Chief Administrative Officer Adam Davey says the upgrades are definitely a part of the Village's plans.
"The aim is an eventual airport expansion to accommodate larger aircraft expected with the development of Valemount Glacier Destinations Resort," he says.