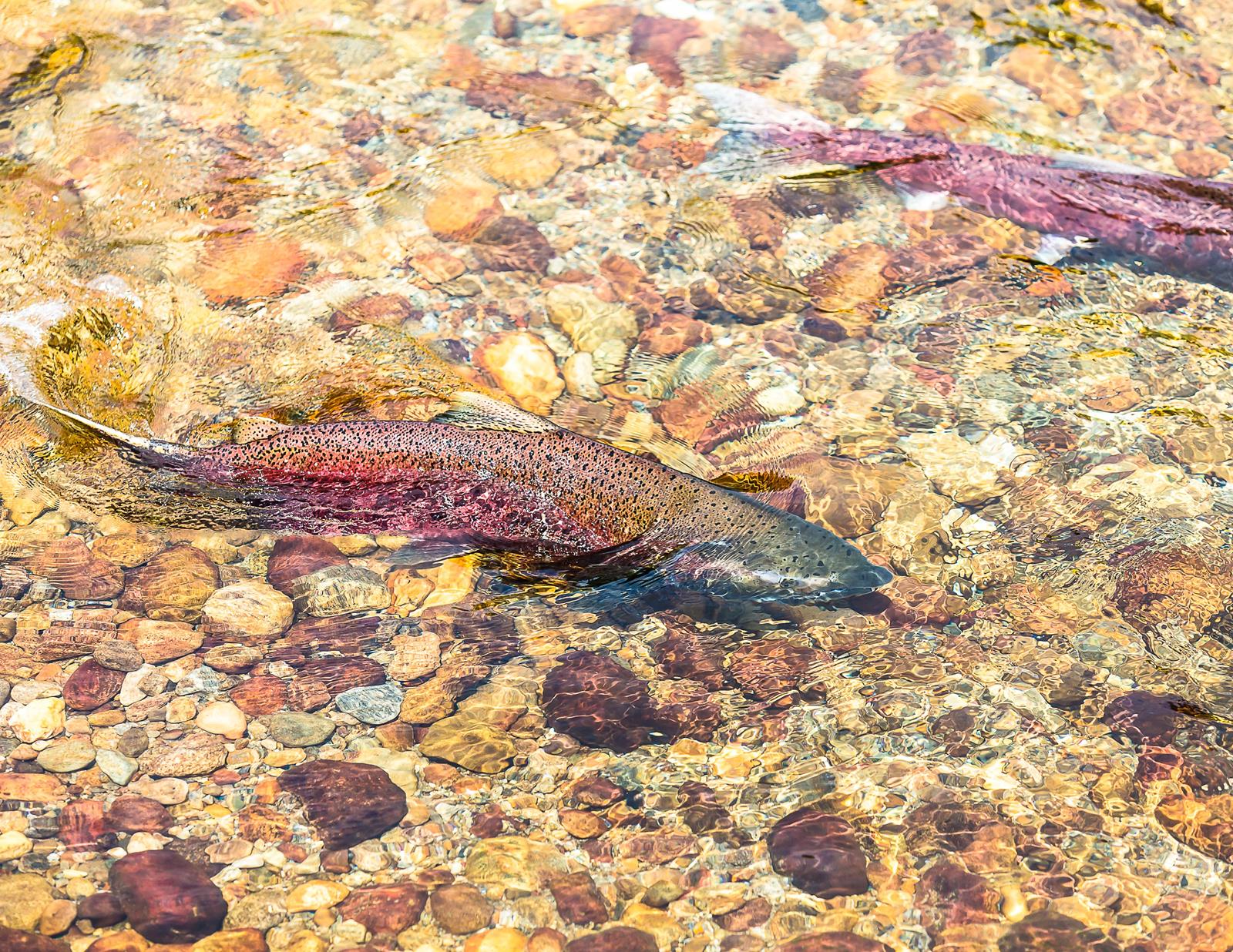 by LAURA KEIL
In time for the long-weekend crowds, salmon have arrived in Swift Creek near Valemount to spawn – though it may take you a while to spot one.
Swift Creek is the spawning ground for both Chinook and Sockeye salmon that lay their eggs in the gravelly creek bed.
Once they mature, the juvenile salmon swim downstream to the ocean where they grow bigger until it is their turn to return and spawn in the same creek.
After a washout a few years ago, the Swift Creek Watershed Society applied for money to improve the creekbed for spawning.
Those improvements have increased the amount of gravel available to salmon for spawning.
More salmon will arrive in the coming weeks, making them easier to spot and photograph. The best place for viewing is at George Hicks Park just down from the Valemount Visitor Information Centre.