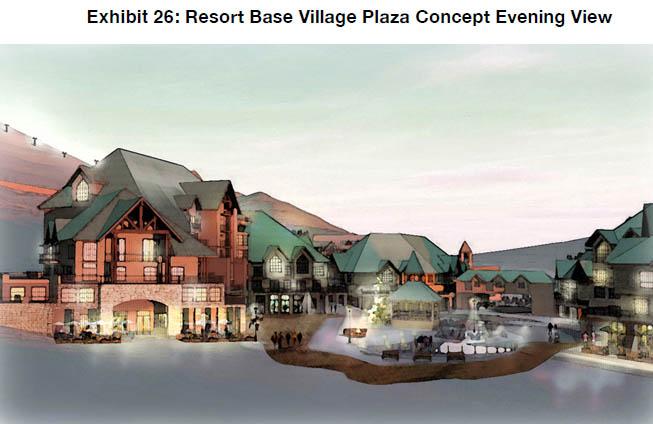 by LAURA KEIL
The Village of Valemount has cinched another $10,000 for its municipal boundary extension study to study the costs and benefits of incorporating the proposed Valemount Glacier Destinations (VGD) resort site into Village limits.
The $10,000 grant comes from Northern Development Initiative Trust.
In March, the Province granted the Village $35,000 for the study, to be matched by $20,000 of the Village's own funds.
VGD is proposing to build a year-round resort, including ski lifts, residential development and hotel just west of the village.
The Province approved the project's Master Plan this spring and the developers are now seeking funding to break ground by summer 2018.
In 2013, the previous Council had commissioned a study to examine whether or not the Village should extend its boundary to the resort, but the study was dropped by the current Council until recently.
The governance and boundary extension process is supposed to help the Village Council, RDFFG and Valemount area residents consider how the ski resort will be governed – whether it be part of the Village, Regional District, or its own municipality. The Village of Valemount could incorporate it by a contiguous or satellite boundary extension, according to Village EDO Silvio Gislimberti.
The study will examine services such as sewer and water, the financial health of local government, additional areas of responsibility, community identity and cohesion, and current tax rates as well as a cost-benefit analysis.
with RMG files