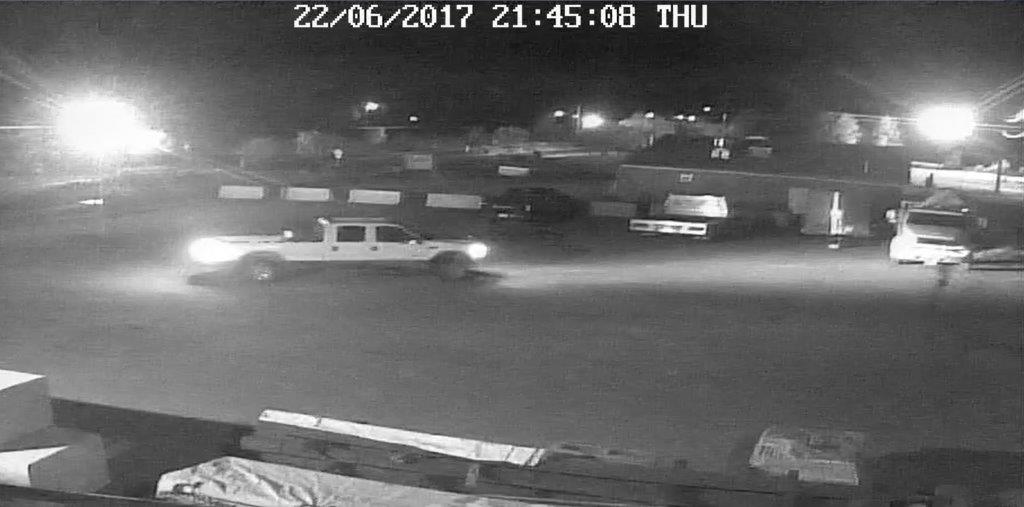 submitted by ROBSON VALLEY RCMP
A series of motor vehicle thefts have kept Robson Valley RCMP busy over the last couple of days, as the suspect currently evades police.
Valemount RCMP were made aware of a pickup truck stolen from Barriere. The truck was believed to be heading toward Valemount via Highway 5. Clearwater RCMP members conducted a patrol, and observed the vehicle turn northbound. The truck was last seen near Thunder River.
Valemount and McBride RCMP proceeded southbound on Highway 5 in an attempt to intercept the grey Dodge Ram. While members were roadside near the Camp Creek Bridge construction, the suspect vehicle approached and fled down a forestry service road.
Valemount RCMP patrolled the forest service road and found the grey Dodge Ram, which was abandoned after striking several large trees, causing them to fall and block the road.
The suspect driver had fled on foot, so Robson Valley RCMP requested assistance from Police Dog Services (PDS), who attended the scene from Prince George.
While PDS were tracking, RCMP believes the suspect made their way out of the area.
Later in the same evening, a second pickup truck was reported stolen in Valemount. At roughly 11:15 PM, a white Ford F350 was stolen from the driveway of a residence. Valemount RCMP were notified and conducted patrols, but were unable to locate the vehicle.
Again, RCMP believes the suspect left the area by that point.
The stolen Ford F350 was captured by local commercial security video on 5th Avenue, near Home Hardware.
RCMP is asking anyone who recalls witnessing suspicious activity related to the theft of the Ford F350 to contact the Valemount RCMP 250-566-4466 or Crimestoppers at 1-800-222-8477.
Valemount RCMP are reminding people to secure your vehicles when they are not attended, especially at night, accounting for all keys and securing them in your homes away from the vehicle.