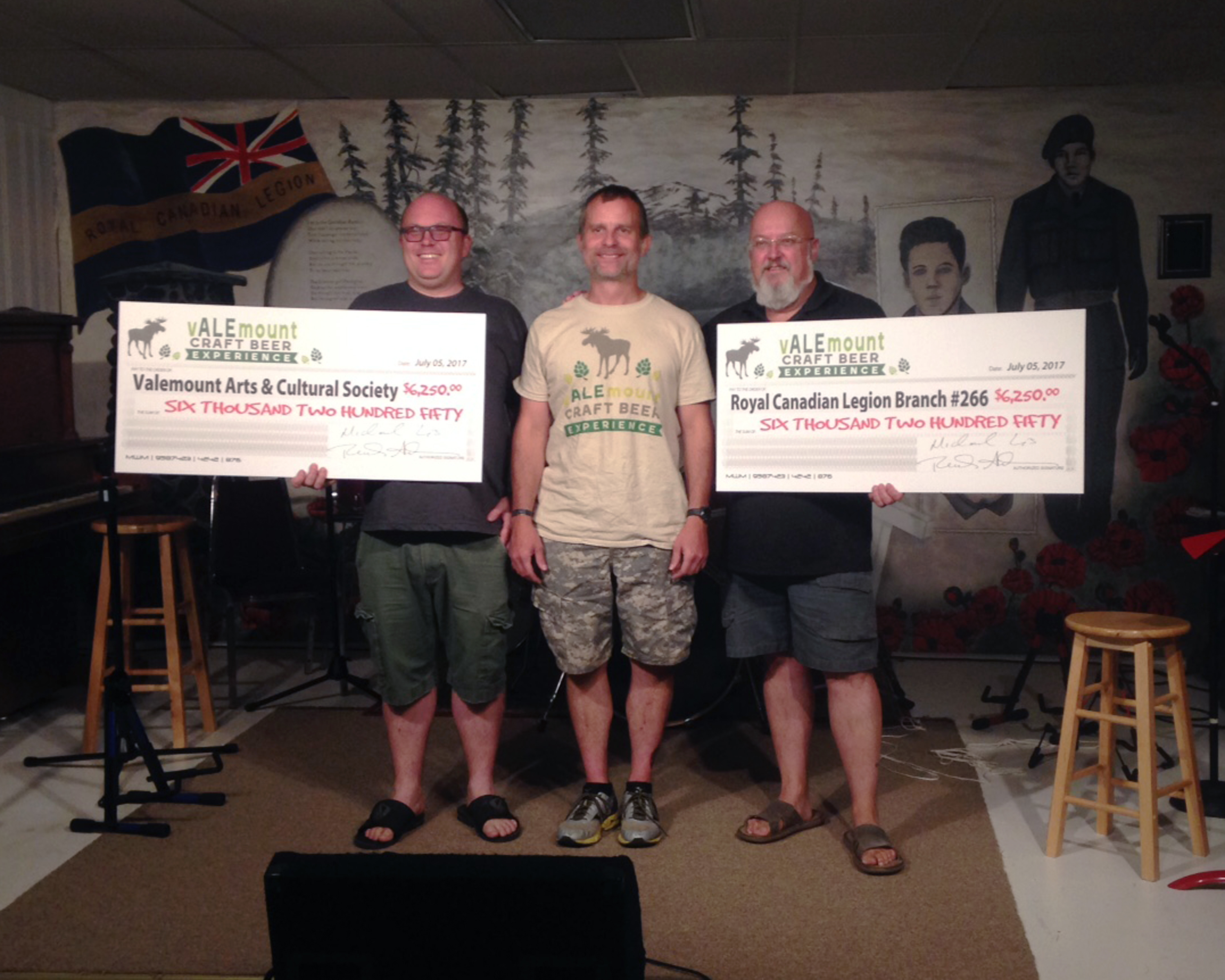 by LAURA KEIL
The first-ever vALEmount Craft Beer Experience beat expectations for fundraising dollars.
Close to $25,000 was raised for charity, half of that going to Communities for Veterans, and half split between the local Legion Branch #266 and the Valemount Arts and Cultural Society.
"It was a lot of work and sleepless hours, but it paid off for a great event," says organizer and local brewer Michael Lewis. "We're all very proud of the product and even more proud of the result."
Lewis says approx. 430 people attended the festival (All 500 tickets sold out – but not all event sponsors used their free tickets). The main event was a block-party style party at the Valemount airport. Seven breweries, one cidery and one winery took part and several bands entertained the crowd from the airport hangar. The event had many local and out-of-town sponsors.
"The sponsors were a huge part of our success," Lewis says.
The 2-day event was organized by a committee of seven people: Lewis, Christine Latimer, Silvio Gislimberti, Tom Jamin, Pete Pearson, Jenn Robinson, and Chris Morris. Adrien Hooper was the volunteer coordinator.
Lewis says next year's festival will be organized in a similar fashion, except they will form a non-profit society.