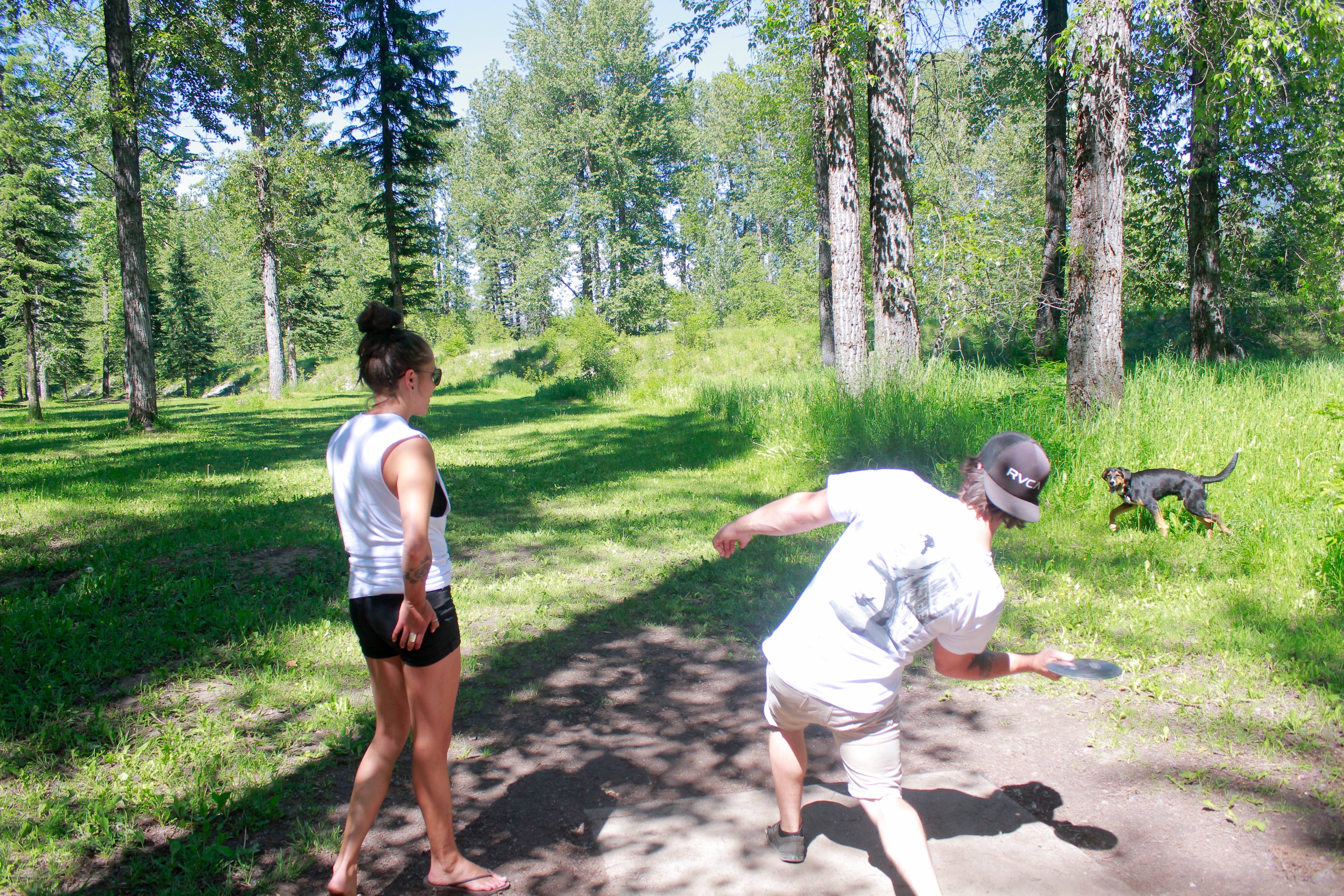 by EVAN MATTHEWS, editor
Valemount has an abundance of green space.
So many of us love to hike, bike, and do whatever else takes us outside. We're usually pretty stoked to get outside.
Golf is a big one for me, but it's a commitment and it costs. Not to say I'm going to stop any time soon.
But a really great alternative exists, and it's so fun.
Frolf.
I played for the first time this past weekend in James White Park (Fernie, B.C.).
Frolf is exactly what it sounds like. The sport brings together Frisbee and golf, and it's free.
It's really just the best of both worlds.
James White Park showed a side of Fernie I may not have otherwise seen. — Evan Matthews, RMG editor
Players throw a Frisbee toward a metal basket from upwards of 200 yards.
Frolf is a nice walk with friends, and there is no pressure or competition.
You can keep track of the score, or not.
But the point is that Frolf is just another excuse to get outside and enjoy all the community has to offer — see the sights.
James White Park showed a side of Fernie I may not have otherwise seen.
It was organic, in that I realized after the game ended how much I simply appreciated being in the space.
Even if people feel there isn't a specific space in Valemount for a designated Frolf course, for instance, to put up a course directly on a mountain would incredible.
It doesn't have to attract people, but it could just be for locals. It may catch on, or it might not.
But that's not the point. It wouldn't cost much to set up a course, and it's so low pressure. Whether or not it's a tourism-type thing, I'm not sure.
All I can say is I enjoyed it, and Frolf could be one more aspect of Valemount to love and take in.
If you haven't played, you really should.