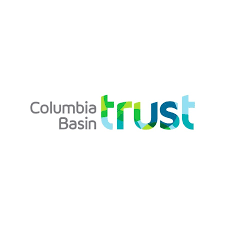 by EVAN MATTHEWS
The Columbia Basin Trust is working with Heritage B.C. to preserve the area's history and values with a new program.
The trust announced $6.15-million for a three-year large capital grants program for "built heritage" and $600,000 to establish a "professional heritage" position to support a broad range of organizations and heritage values.
CBT identified 155 built heritage assets last year during an inventory of the region's heritage buildings based around historical, aesthetic, architectural, cultural, social, spiritual and scientific significance, according to the Trust's president and CEO Johnny Strilaeff.
Keeping the inventory up to date will be part of the new program, he says.
"This is the first time the Trust has developed a program specifically for the heritage sector," says Strilaeff,
"It has three components: maintaining an inventory of heritage buildings and assets, the heritage position providing guidance and expertise, and the capital grant program," he says.
The announcement comes in partner with Heritage B.C., as Strilaeff says the organization's experience overseeing grants on behalf of the province, it can provide program models, advise on criteria, provide adjudication expertise, and oversee the heritage position.
The new professional heritage position will be Heritage B.C.'s first position outside of Victoria and the Lower Mainland, Strilaeff says, and will spearhead efforts to build local organizational capacity for heritage in the Basin.
"This is an extraordinary opportunity for heritage, and with this investment CBT sets a new standard for heritage conservation in our province," says Gord Macdonald, Heritage B.C. board chairperson.
"The Trust clearly understands the significance of heritage for B.C. communities, and we are very pleased to be partnered with them as part of this initiative," he says.
The first intake for the grant program follows sustainability, community pride and an appreciation of our common history, though the current Grant intake is closed.
Supporting the heritage sector is one of CBT's 13 strategic priorities in the organization's management plan.