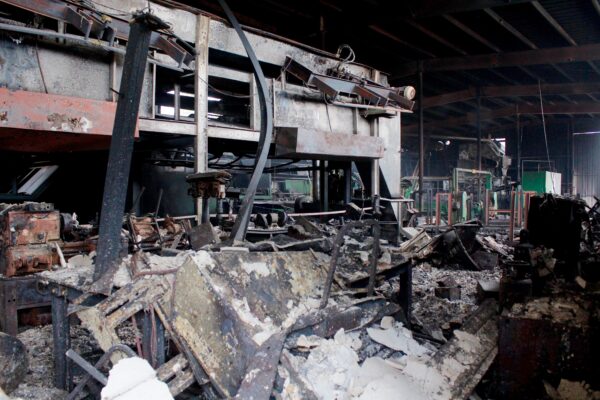 by EVAN MATTHEWS
The Office of the Fire Commissioner has concluded its investigation into the BKB Cedar mill fire.
The Fire Commissioner's office deemed the cause of the fire to be related to an overheated electrical motor on one of the mill's machines.
The night shift typically goes home at 12 AM, says BKB Cedar Manufacturing Owner, Raj Basran, with one "clean-up guy" coming in from about 12 AM – 4 AM.
"The affected machine was actually shut down at midnight," says Basran.
The clean-up guy worked right beside the equipment during his shift.
The clean-up guy has a routine he does every night in order to work through the entire mill, according to Basran.
"It could have blown up while the (clean-up) guy was there… he might have seen it and it could have been a smaller fire, or it could have blown up in his face and injured him," he says.
Ultimately, Basran says saying he's just thankful no one was injured.
"We don't know what happened… whether the motor blew up, or (faulty) wiring… we just don't know," he says.
RCMP has also concluded its investigation and determined there is no criminal activity related to the fire.
The insurance company is still working on its own investigation, Basran says, and whether or not BKB decides to re-build will largely depend on the outcome.