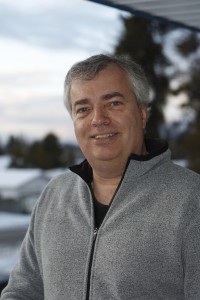 by EVAN MATTHEWS
Valemount Community TV (VCTV) has received another nomination for the Tuned-in Canada awards.
On Mar. 27, the Canadian Cable Systems Alliance (CCSA) announced its shortlisted nominees for the Tuned-in Canada awards — a nation-wide, annual competition highlighting the great work done by local providers of television and communications services in Canada.
VCTV is nominated in the Best Customer Service Story category for covering small events.
VCTV won the CCSA's Best Community Channel Programing award in both 2014 and 2016. The local TV station took home the awards for the program Discover Valemount, which it co-produces with Tourism Valemount.
"We received so many great nominations this year… It's really nice to see and hear their stories," says Jay Thomson, CEO of the CCSA.
"The nominations this year highlighted inspiring stories of customer service and community building. Our members are truly invested in the relationships they develop with the communities and clients they serve," he says.
VCTV is the local TV channel broadcast by the Valemount Entertainment Society. The Society also rebroadcasts analog and digital channels to the Valemount community. It is tax-funded.