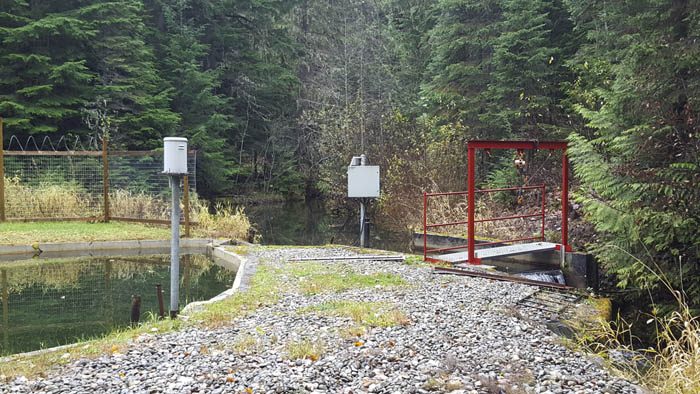 by EVAN MATTHEWS
McBride is getting federal and provincial money to upgrade their drinking water system.
McBride will receive $285,540 for the Dominion Creek Drinking Water Intake Replacement project. The existing gravity-fed pond dates back to the 1930s, CAO Kelley Williams told the Goat last October, though it has seen upgrades over the years.
The funding comes through the Clean Water and Wastewater Fund, as the Village applied to the fund back in October 2016.
The Village of McBride could not be reached for comment by presstime on whether this money will be enough to proceed with the upgrades.
In a report to Council, Village administration recommended Council apply for the grant to contribute to a maximum of 83 per cent of the total project costs. The report says the Village of McBride would be expected to fund 17 per cent. Since the water intake project is expected to cost "upwards of $325,000" according to Village administration, the Village would thus be responsible for around $55,000.
MLA for Prince George-Valemount Shirley Bond announced the funding on Mar. 28.
"I am very pleased to see the Provincial and the Federal governments working collaboratively in supporting rural B.C.'s development," she said.
In October, Mayor of McBride Loranne Martin told The Goat that the settling pond is starting to deteriorate and the effort to replace the pond pre-dates the existing council. The Village plans to replace the open pond with closed underground holding tanks on the same site, she said.
Martin said the new tanks may help eliminate sediment more efficiently, which may mean they don't have to add as much chlorine. The current system uses both chlorine and UV light to disinfect and clean drinking water.
The investment to the Dominion Creek Drinking Water Intake is not related to the recent Boil Water Advisory, according to Northern Health.