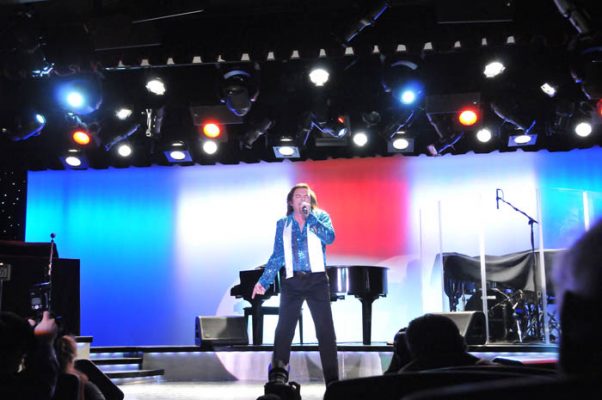 by EVAN MATTHEWS
It's true what they say, "a diamond is forever."
In his show named the very same thing, Jason Scott is bringing his show, Diamond Forever, a Celebration of Neil Diamond to Valemount.
From Tin Pan Alley to Hollywood, through the turbulence of the 1960s and on into the 21st century, Neil Diamond's songs continue to attract new fans to go along with the legions of old, Scott says.
"Neil Diamond has recorded his music so many times, and changed it so much, that interpreting the music can in itself be an art," says Jason Scott, creator and performance artist for the one man live stage extravaganza.
"When you look at Neil Diamond's history and career of six decades, you realize the music and the possibilities of that music are unlimited," he says.
Scott began attending the Conservatory of Music in Toronto at the age of five, achieving first-degree honors and graduation by age 15. In his 20s, Scott toured extensively with nightclub and concert bands and in his thirties Jason was signed by a Canadian record label as an artist, writer and performer.
It wasn't until 2005, in Las Vegas, that Scott became the first ever-Canadian international performer to win the Be a Legend celebrity tribute artist competition as Neil Diamond.
"The music bridges generations," says Scott.
"The show is structured, but also spontaneous, loose and huge fun, as its very audience connected.
"Sometimes I find myself in the crowd and then other times I've found some of the audience on stage with me," he says.
Scott will perform at the Valemount Royal Canadian Legion on May. 6. Tickets are $25 and are available through the Legion or at Infinity.