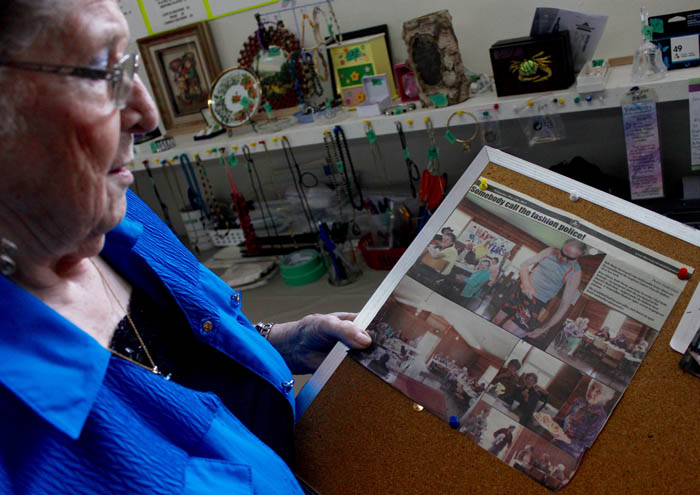 by EVAN MATTHEWS

May's fashion show is just over a month away, but the Thrift Shop in McBride is now open with its summer stock.
From kids', women's and men's wear, to small kitchen appliances, puzzles or wool for knitting, the store — on the same Dominion Street property as the McBride Anglican United Church — has a range of items to choose from, but nothing will cost over $10.
All the profits generated from sales – as well as from the fashion show – go to funding the building, and keeping its doors open, says fashion show organizer and shop volunteer, Thelma Molendyk.
Money goes towards paying things like utilities and insurance, she says.
In what's has become an annual tradition, the church will host a thrift shop fashion show where locals strut their stuff in clothing from the shop.
In last year's show Rob Sharp showcased some "fashionable boxer shorts," she says. Other years had models in wedding dresses.
Though the store is a local favourite, it is volunteer run and has limited hours, only open on Tuesdays and Fridays from 1-3 PM, according to Molendyk, but volunteers have been coming in on the odd lunch hour, too.
The volunteer staff will wash and sort donations based on season Molendyk says, most of which come from McBride.
"The best compliment is when someone comes in and says it smells good in here," – Thelma Molendyk, Thrift Store volunteer
"The best compliment is when someone comes in and says it smells good in here," she says.
If inventory sits for too long, she says the staff ship bags to Prince George thrift stores like The Salvation Army, Value Village and other non-profits.
"We've shipped 59 bags since January," says Molendyk. "It's very rewarding… It's something that keeps us going."
Most often, Molendyk says the store is always in need of more dishes, glassware, and bedding.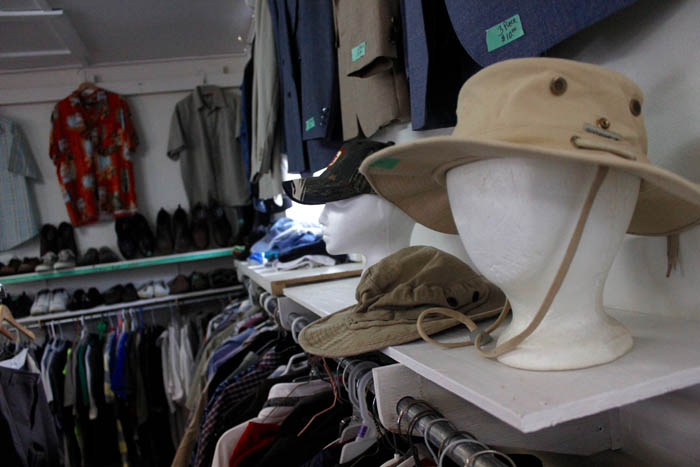 The roughly 100-year-old building is believed to be one of the oldest in McBride, and was originally constructed on the Elementary School property before being moved to its Dominion Street location.
In 1986, it became the home for the combined ministries of the Anglican and United Churches.
At the time of the building's construction, virtually all the buildings in McBride were transitory and were frequently moved or re-purposed as needs changed.
It has housed the thrift store since 1999.
— With RMG files