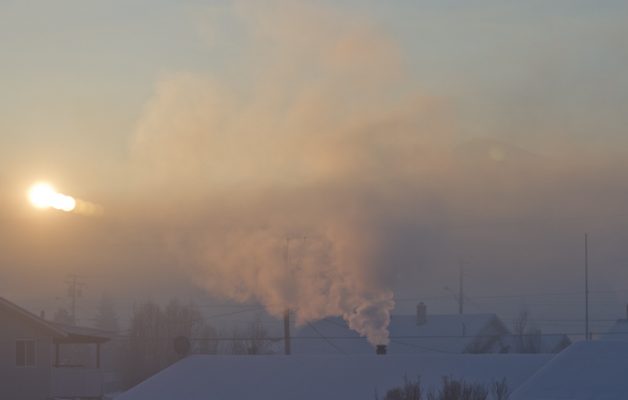 by LAURA KEIL
Valemount was under an air quality advisory for four days, but planned upgrades to Ministry software meant residents were unable to monitor air quality levels over the weekend (Feb. 18 & 19).
Gail Roth, meteorologist for the Ministry of Environment said the Ministry still collected data during four-day advisory, even though the online readings cut out Friday evening.
The advisory that began on Wednesday Feb 1st stretched until Sunday Feb 5th as particulate levels soared into the 100s (the Province's air quality objective for fine particulate matter is 25 parts per million over 24 hours). The higher levels were mostly at night and in the morning.
Roth says the Ministry was doing planned upgrades to their air quality database which affected all air quality stations in the Province.
"They needed to do some upgrades on the software and during that upgrade they weren't able to push the data out to the public website," she told the Goat.
They have redundancy in the network, she says, so the data was saved on the monitor itself in Valemount, as well as to a data logger specific to that station and finally to the database in Victoria.
Roth says the air quality levels are filled in on the public record eventually.
Roth told the Goat last month that Valemount consistently ranks near the bottom when it comes to air quality.
A prevalence of wood-burning stoves in homes in combination with weather inversions mean the air is often a health hazard, especially at night.