MLA for Prince George-Valemount, Shirley Bond, has announced after a lot of thought and consideration, she will be running for her fifth consecutive re-election in 2017.
Originally elected to the position in 2001, when the name of the riding was Prince George-Mount Robson, Bond says she continues to stay dedicated to the province she loves.
"When we live where we do, you need to have an experienced voice in Victoria to make sure the concerns of the people who live in the Robson Valley are heard," says Bond.
"I love the region, and I can provide the seasoned voice… I've demonstrated how hard I work and I want the valley to be well represented," she says.
During her 15 years in provincial politics, Bond has been a cabinet minister at every point along the way, something she says she is very proud of.
She has spent time as the Minister of an array of departments including Public Safety and Solicitor General, Transportation and Infrastructure, Education, Health Services, and Advanced Education.
"It's not always big and glitzy when it comes to accomplishments," says Bond. "It's making sure we have infrastructure investment for water, for sewer, for highways.
"It's providing funding for upgrades to the legion, upgrading tourism funding, or helping out the volunteer fire department. These things all matter to me," she says.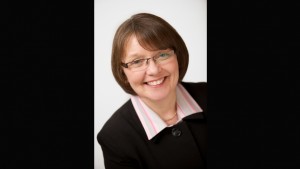 Although Bond says bringing a cancer center to northern B.C. is an accomplishment of hers that she is most proud of.
Between 2004 and 2009, Bond was appointed Deputy Premier under Premier Gordon Campbell.
Bond was also B.C.'s Attorney General from 2011-2013 under Premier Christy Clark, the first female to be appointed to the position in the province's history.
But it hasn't all been accolades and success for Bond, she says, every hard working person makes sacrifices.
While her family remains supportive of her career, Bond says travel leaves her limited family time, which has been one of those sacrifices, and a definite struggle.
"I travel every week, but I live and work in my riding," says Bond.
"My children have grown up, and I'm a grandparent now. My husband had open-heart surgery a couple years back… Having time as a wife, a mom and a grandma is important," she says.
Part of Bond's motivation for running again, she says, is working for her grandkids — the next generation.
However, Bond says her biggest motivator is finishing works in progress such as VGD, as she wants to "push it over the line," and play a role in propelling the economic development and stability of the Robson Valley, and B.C. as a whole.