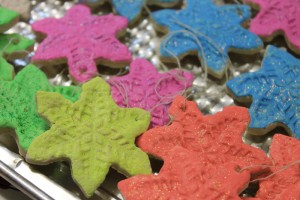 By Korie Marshall
McBride's annual Festival of Lights will be a great opportunity to get your Christmas spirit revved up, and your Christmas shopping finished – or started! The McBride and Area Chamber of Commerce is organising the event this Friday evening, Nov. 27th, including a Santa parade, caroling, late night shopping opportunities, and the start of the community's Shop Local program for the season.
The following Friday, Dec. 4th, is the annual Late Night Shopping event in Valemount, with many stores open utill 8pm and some until 9pm. A poker run of many local businesses has been organized, offering a chance to win Love Valemount dollars. Santa photos will happen at the Community Church. The community bus has also been organized to bring residents from McBride and Dunster to Valemount for the evening.
See ads in this week's paper and the Community Events for more info.