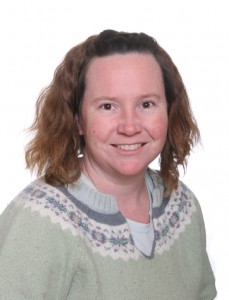 By Korie Marshall, Editor
A friend of mine has some serious concerns about the potential Valemount Glacier development, but doesn't want to voice them because she thinks no one else has those same concerns. She had tears in her eyes when we talked about it, and says she will move away if the resort happens. She didn't go to the open house last Wednesday, but another local I spoke with there had some comments I think might have addressed some of her concerns. But he doesn't want his comments made in the paper either. I really hope both of them and others with similar concerns and comments actually submit them to the provincial government review, and start talking about them.
My friend moved to Valemount some years ago with young children. She says housing was affordable for young families and for retirees, and Valemount was a small quiet village to raise her kids in.
"We are lucky in this wonderful community to currently have families moving here and people continuing to retire here. It is families and retirees that fuel our volunteer base and make this community the safe and quiet village we all love and are lucky enough to call home," she says.
Her concerns about the resort are not really about the resort, I think they are more about issues we have in the community right now that she thinks will get worse if the resort is approved. She thinks property values in Valemount will increase, as they already have, and she fears that will mean an increase in property tax. She thinks those two things will make it more difficult and less desirable or possible for families and retirees to stay here or move here. She fears the effect that will have on our local school system with its per-child funding model for teachers and courses.
"It is the families and retirees that are the heart of our community, fueling our volunteer base and making our village the place we all love to call home."
Some will argue that property taxes won't necessarily go up with increased property values. Many people don't understand that the Village sets a budget, and then sets a rate for various property types to collect that set amount. If the budget stays the same and all property values go up an equal percentage, the rates would drop and you would all pay the same as you did the previous year. If properties all stay the same value, your increase in taxes would only be inflation or any new services or spending the Village Council wants to see. (You get a chance to have input to this process every year when the 5-year budget comes around, and whenever Council wants to spend money on something that isn't in the budget – like paying for an interim CAO, which the Village is getting input on right now.)
My friend is also concerned with what she sees as a lack of high-paying jobs the resort will bring and the increase in the number of minimum-wage ($10.25 per hour) jobs that will need to be filled. She says Valemount is already saturated with minimum-wage jobs, especially in the winter with sledding season.
"The hotel industry experiences a high turnover of staff due to low pay, no benefits, physical work, and long hours associated with being understaffed. Hotels frequently hire staff outside of the community to fill these vacancies."
She says that often results in a number of young people living in one residence to share the cost of rent. "I have heard many community members discussing the noise, mess, and traffic associated with these living arrangements. We will be seeing much more of this lifestyle if the resort is approved."
But here is where the comments from the other person come in. He told me people need to realize that investors – people sitting on vacant land right now – are waiting for an
opportunity like the resort to build stuff. Someone else noted the other day that you don't make money off selling vacant lots, because they don't appreciate that much and you've been paying taxes on them each year. But when you build something – well, that is when you have the potential to make money, either by selling the house, building it for someone, or building rental units. Oh yeah – and that also means the potential for some much-higher-than-minimum-wage jobs.
At least if you have the skills. And maybe a work ethic. Many do, but there are certainly a few who don't.
And according to the Labour Market study just released by Venture Kamloops (see last week's story), we are going to have some fairly severe skills shortages over the next 10 years, and that is just from talking to existing employers in the McBride to Barriere region. That doesn't even take into account what we'll need for projects like this resort or the Trans Mountain expansion if they are approved.
The Village of Valemount is currently doing a study on the needs and demands for affordable, accessible and suitable housing in the Village (there is a survey available that everyone should take), as well as a study on how age-friendly we are and how we can improve. I suspect some of those issues will be linked, and maybe there are some potential investors (including existing community members) who are interested in helping us address some of these issues.
I know my friend is not alone in her concerns, because I have heard many of the same concerns from other people. But there is a potential built into the government approval process to have the operators of the resort work with our community to help address some of these issues. I think the developers are quite up for it, and they've clearly been working with local organizations, businesses and property owners to ensure everyone can benefit from this project. I see no reason why the Village or the Regional District or a group like the Valemount Ski Society couldn't be a champion for the community regarding issues like housing and decent paying jobs.
The developers of the resort say they have secured investment, though they are quick to point out it is not a pot that will be available forever. Read: we want to get this approved quickly so we can start building and of course make money for those investors. I understand that. But our local and regional governments should recognize the needs of the community as a whole. To me, that is in fact the entire purpose of the approval process. So whether you have concerns, you partially support, or you fully support the resort proposal, I suggest you submit your thoughts and comments to the province ([email protected]) and to your local government and local organizations as well.