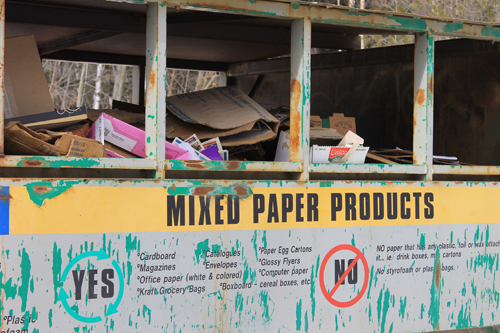 By Korie Marshall
This summer the Regional District asked for input on its review of the regional solid waste management plan. Now they are asking for input on the draft recommendations.
"There's been a lot of changes in how we manage waste here and across BC," says Rachel Ryder, Waste Diversion Program Leader for the district in a news release. "Along with these changes residents and businesses are keen to do their part to save landfill space and resources."
Earlier this year the Regional District of Fraser-Fort George surveyed the community to get an idea of what was important in regards to handling our solid waste for the future. Input from the survey and consultation with stakeholders have informed draft recommendations for program improvements and new services, says the release.
The recommendations proposed include: maintaining the target of reducing the amount of garbage sent to landfills from 840 down to 570 kilograms per capita per year (including all types of waste from homes, business and building renovation projects); holding reuse events like community garage sales; establishing campaigns to encourage waste reduction behaviours like using cloth shopping bags, reusable mugs and reducing the amount of food we throw out; setting residential garbage can limits and garbage cart fees at levels the encourage residents to use local recycling and composting opportunities; implementing curbside recycling collection in Mackenzie, Valemount and McBride if and when funding for this service becomes available from organizations like Multi-Material BC; encouraging more recycling by businesses and multi-family buildings and restricting the disposal of recyclable material in the garbage; and developing a region-wide strategy to tackle illegal dumping.
The Regional District says it will meet with municipal councils before finalizing their plan, and is planning presentations to business associations and community organizations throughout November.
A new solid waste management plan is intended to lay out how the district will recycle, compost and dispose of our garbage for the next 5-10 years. The solid waste management plan requires a review every five years to endure it reflects current needs. It was last updated in 2008.
You can submit your feedback and thoughts on the updated plan until Nov. 30th. The survey is available online at www.rdffg.bc.ca or pick up a hard copy at local transfer stations and landfills.