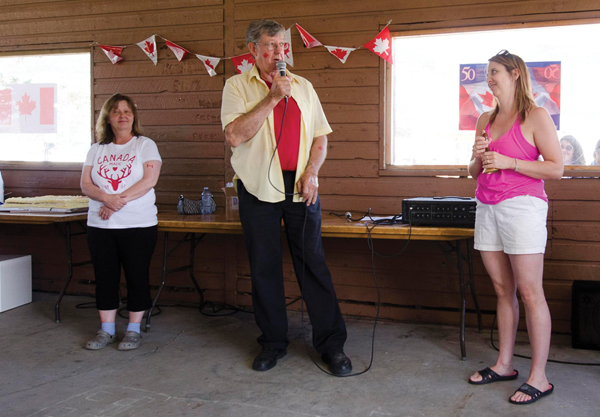 By Goat Staff
Jen Quam was named this year's recipient of the Cheryl Sansom Citizenship Award. The award goes to a worthy person who volunteers their time, knowledge and passion in the Robson Valley.
Started by the Robson Valley Fall Fair Committee in the 1990's, the award was set up in memory of Cheryl Sansom who showed outstanding citizenship to the McBride area by working on the Fall Fair Committee and many other organizations around the community. Since then, the public has had a chance each year to nominate someone for the award.
When the Fall Fair Committee dissolved in 2011, the McBride and District Chamber of Commerce decided to continue the tradition the next year. Winners get their names on a plaque in the Robson Valley Recreation Centre, and receive a brass bell as a keepsake.
The Chamber of Commerce says it is a great way to acknowledge the dedication of the many citizens of the area who work extremely hard to make McBride and area an exceptional place. Individuals, community groups, educational institutions and volunteer organizations are invited to nominate someone who deserves recognition. Nomination forms are available on the Chamber's website, at www.mcbridechamber.ca. All nominees are recognized on the Chamber's website.