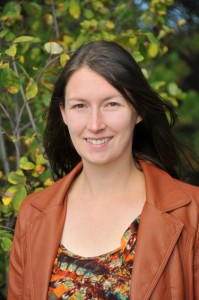 By: Laura Keil, Publisher & Co-owner
One of the takeaways from the business books I've read is the idea of evolving. In order to thrive in business you have to evolve. You have to see opportunities and sometimes take risks.
The Goat is making some changes next week. What do these changes mean?
As of our July 23rd edition, we are switching printers and will be distributing the Goat on Thursday instead of Wednesday. Our press deadline will remain unchanged (Tuesday) as will our advertising deadlines.
We're hopeful we'll find a courier on Wednesday at some point in the future. Electronic subscribers will still receive their paper on Tuesday afternoon.
We are also changing the format of the paper to a larger page size – from our current size to 11in by 16in. We look forward to the flexibility in layout, photo format and ad sizes this will provide us.
As seasoned readers will have noticed, the Goat is not static – we are always interested in new content and styles. We strive for excellence in every issue. We are committed to the same quality journalism and will continue to be a forum for opinions and ideas.
These changes to do not reflect a change of ownership. The Goat is still 100% locally owned by Laura Keil and Joseph Nusse.
As always, we encourage you to write to us, send us news tips, give us feedback and subscribe. Not only do you save substantial money when you subscribe, you'll never miss an important story or ad – including important government notices! Yearly mail-outs in the Robson Valley are just $60+GST. Electronic subscriptions are just $42.
If you have any questions, please don't hesitate to give me a call. Thank you for your ongoing support! We look forward to continuing to serve you.
Laura Keil, Publisher/Sales
The Rocky Mountain Goat News
www.therockymountaingoat.com
Box 21, 1070 5th Ave, Valemount BC V0E 2Z0
(w)2505664606
(c)2505665135