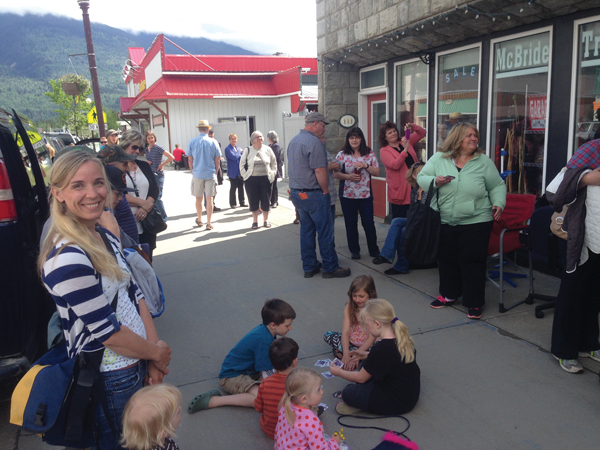 By: Frank Green
A garage sale got off to a rocky start this weekend, when Al Frederick arrived at his storefront on Main Street to find superglue in the lock to the front door.
The vandalism happened sometime between 9 p.m. on Friday, when the sale's organizers left for the night, and 9 a.m. Saturday morning, when they arrived to finish prepping. It was nearly noon before the Frederick, working alongside Rick Thompson and Derrick Shaw, among others, managed to take the door off its hinges and get the garage sale underway.
During that time, the scene outside was almost carnivalesque. Dozens gathered to watch the struggle with the door, which featured a drill, a reciprocating saw, and a crowbar. Children frolicked on the sidewalk and played cards. People speculated about the perpetrator, and offered their take on the best way to get past the door.
"They need a carpenter with a larcenous streak," said Ben Hunter looking on. "I would've started with the back door."
"I guess we know one thing for certain—this building is very secure," laughed Tracey Von Der Gonna.
Frederick estimated the episode would cost him $600.