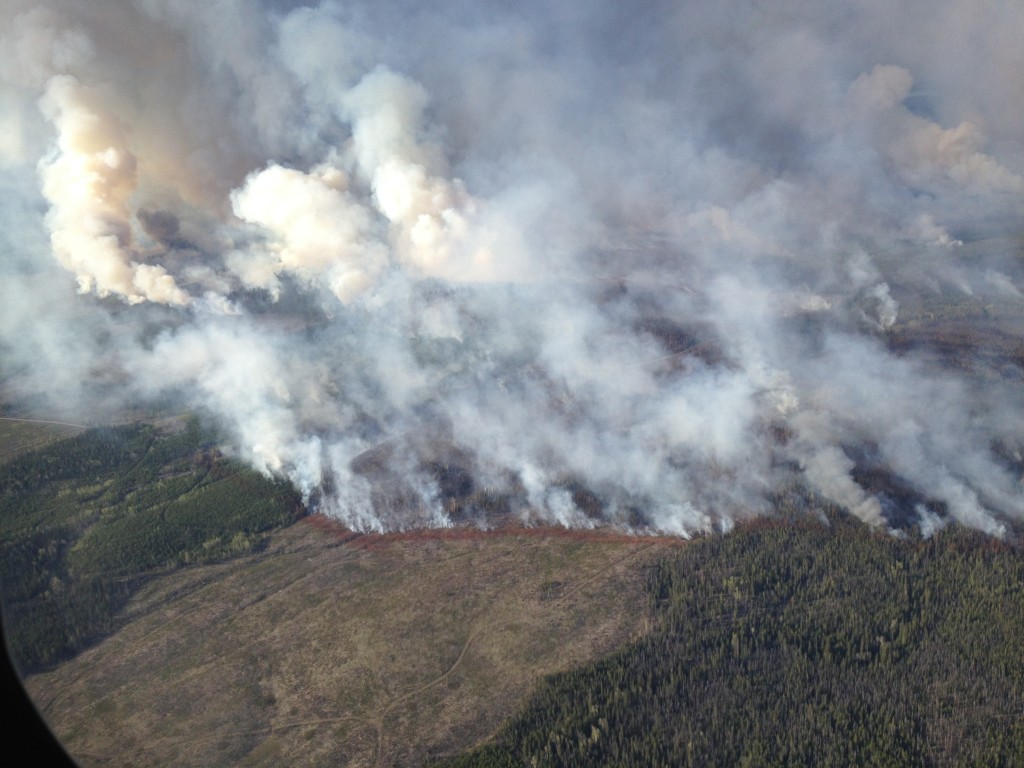 Goat Staff
The Wildfire Management Branch is currently responding to 15 new wildfires in the Prince George Fire centre, all of which started on Thursday, June 25. These fires were sparked by lightning and are burning in the northern portion of the fire centre.
The Prince George Fire Centre has responded to a total of 29 new wildfires since Tuesday and all of them were caused by lightning. The largest of these fires is in the Fort Nelson Fire Zone and covers 200 hectares. No structures are threatened at this time.
A ministry press release says the new fires are currently being assessed and prioritized. Many of them are in remote areas and access by ground is limited. Firefighting crews, helicopters and airtankers responded to multiple fires yesterday and will continue fire suppression activities today.
While none of the new fires were human-caused, the government release reminds BC residents that human-caused fires are preventable and divert critical resources away from naturally occurring fires. Forest and grass fuels throughout the Prince George Fire Centre are very dry and the fire risk is serious, so the Wildfire Management Branch is urging members of the public to use extreme caution when they're in the backcountry. New fires may start easily, burn vigorously and challenge fire suppression efforts.
Currently, however, there are no fire bans within the Prince George Fire Centre.
Up-to-date information on burning restrictions and current wildfire activity can be obtained online at www.bcwildfire.ca or by calling 1 888 3-FOREST.
To report smoke, flames or an unattended campfire, call 1 800 663-5555 or *5555 on a cellphone.
You can also follow the latest wildfire news on:
Twitter at: http://twitter.com/BCGovFireInfo
Facebook at: http://facebook.com/BCForestFireInfo