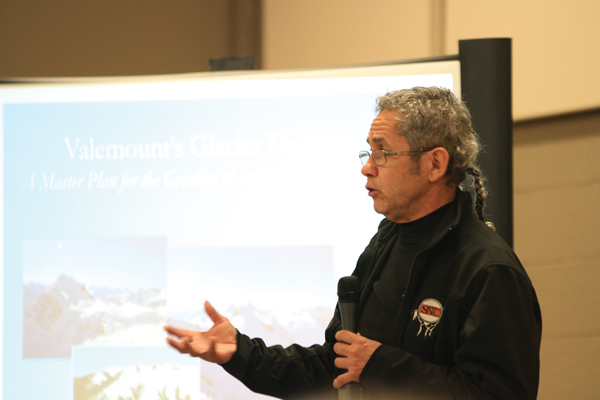 By: Korie Marshall
Fred Fortier is returning to the Simpcw First Nation Council, this time as Chief, along with four other returning Councillors and two new ones.
Christine (Tina) Donald, Thomas Eustache, Shelly Loring and Don Matthew have retained their Council seats. Ronald Lampreau Jr. And George Lampreu will be the new faces on Simpcw Council.
Separate elections for Chief and Council were held last month. Fortier beat out Keith Matthew by 79 to 58 in the election for Chief on April 12th. Shelly Loring was also nominated for Chief but withdrew on March 4th. Rita Matthew, currently Chief, did not run again. Don Matthew was acclaimed as the Off Reserve Councillor on March 4th. Tina Donald, Tom Eustache, George Lampreau, Ronald Lampreau and Shelly Loring were voted in on April 26th, beating out Duane Eustache, Keith Matthew and Jules Philip.
The Simpcw are a division of the Secwepemc, or Shuswap, whose traditional territory covers about five million hectares in the North Thompson River region, including area surrounding Valemount, McBride and Jasper. The Simpcw currently have a population of about 650, on- and off-reserve.
The term for the new Simpcw First Nation Chief and Council will be three years from June 1, 2015 to May 31, 2018. They will be sworn in on June 1st at 1 pm at Simpcw Community Hall in Chu Chua.