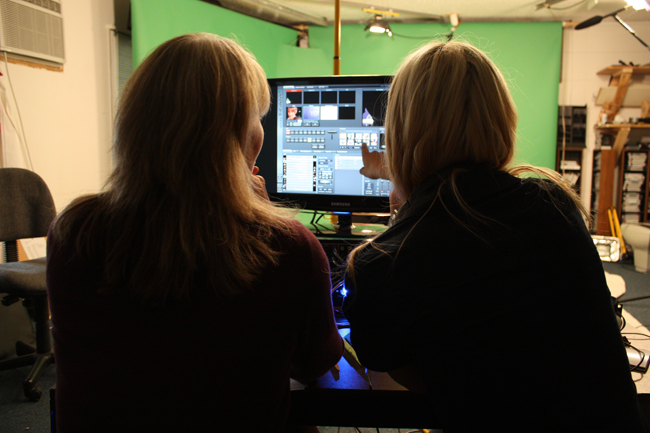 By: Korie Marshall
Nationwide online voting is now open for the second annual cable awards, and Valemount's own VCTV has again been shortlisted for an award.
Last year VCTV won one of the inagural "I Heart Local Cable Awards" from the Canadian Cable Systems Alliance, determined through online voting. The prize was a $1000 donation which the Valemount Entertainment Society awarded to the Canoe Mountain Rodeo Association in a random draw.
This year the CCSA Awards are called Tuned-in Canada, and VCTV has once again been nominated and selected for one of the six awards. The nomination is for Best News/Issue Coverage, and links to VCTV's 2014 story on the launch of the Robson Valley Regional Marketing Program as an example.
Valemount will compete against three other shortlisted nominees, Northwestel Inc. in Yukon, Westman Communications Group in Manitoba, and Access Communications in Saskatchewan, during public online voting.
The other five categories are I heart customer service; I heart community building/public service; and three others for I heart local programming: sports coverage; entertainment coverage; and best on-camera community channel personality.
The prize for each award is once again bragging rights, plus $1,000 to donate to the charity or non-profit association of the Valemount Entertainment Society's choice, should VCTV win.
"We take a lot of pride in our coverage of Valemount news and events, so to be recognized and nominated for our work by a local resident is very rewarding and humbling," says Station Manager Gord Peters. "We thank everyone for their support."
More than 130 nominations were submitted from across the country, and judges – comedian Ron James, TV5 President and CEO Suzanne Gouin, and CARTT editor/publisher Greg O'Brien – were challenged to decide on the shortlist of four nominees per category.
"We were overjoyed to see so many high quality nominations," says Alyson Townsend, President and CEO of the Canadian Cable Systems Alliance. "From touching and inspiring stories of customer service and community building, to stellar examples of locally produced content, these awards give us the opportunity to share the successes of our members – small and medium sized cable and communications companies – with Canadians from coast to coast."
Voting opened on April 10th, and Canadians can check out the nominees and vote at www.tunedincanada.com until May 22nd at midnight (AST).